The Benefits of Professional Commercial Cleaning Services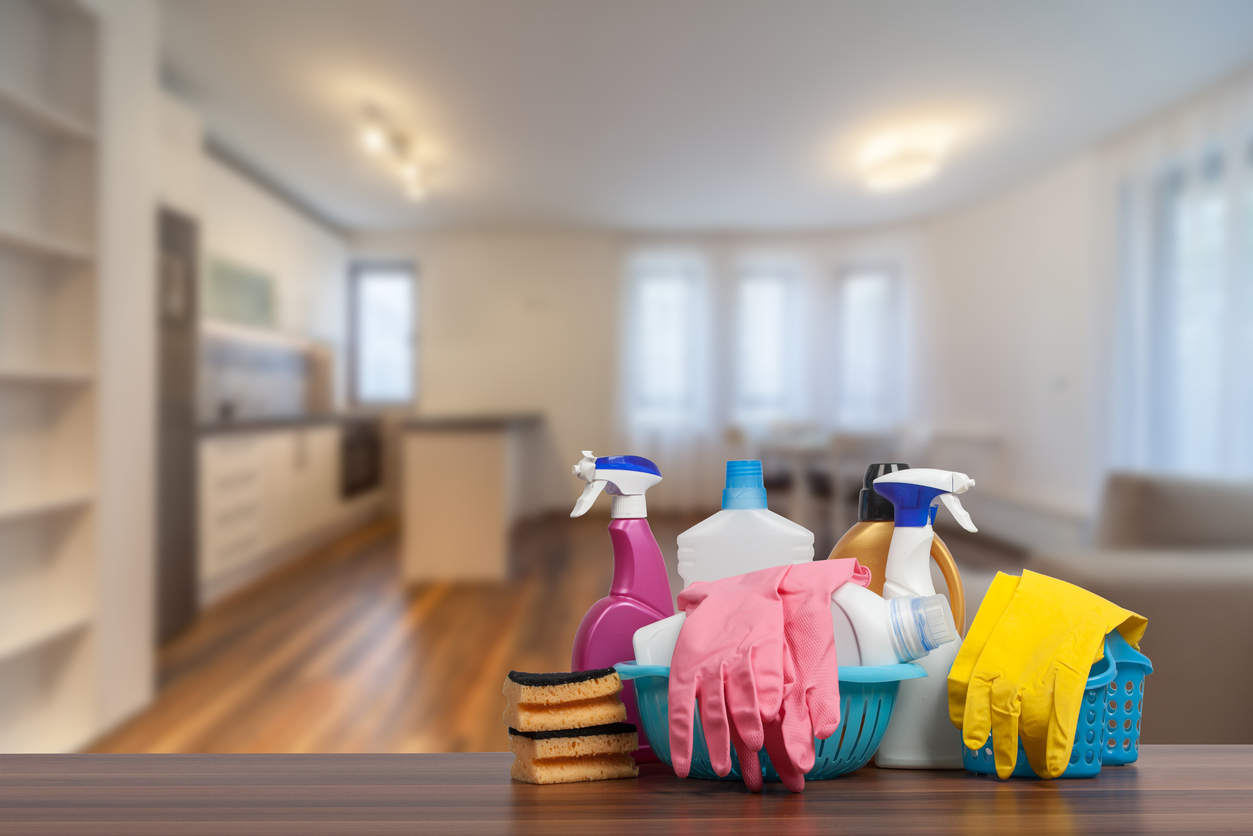 Whether you like to accept it or not, keeping your office building clean is an incredibly important aspect of keeping your business successful. For this reason, when it comes to choosing a cleaning service provider, you want to make sure you're getting what you need.
Beyond keeping carpets looking fresh, keeping an office professionally cleaned has psychological benefits for employees, increases the productivity of your company or retention of your tenants, and results in a space that people want to be.
Cleanliness Thought Experiment
Picture yourself – you're in a Starbucks; local papers are stained with the coffee spills of past customers, the ground is sticky with whatever pumpkin froth is being served up, and the bathrooms are more reminiscent of a highway convenience store.
Would you stay at this Starbucks? Of course not!
Starbucks is built upon having an atmosphere where customers want to stay. But cleanliness matters no matter if you're a customer, employee, or owner. It benefits everyone to keep a professional space clean because it offers an environment where relationships can flourish.
Commercial Cleaning Benefits
Psychological
A person's mood and mindset are often under the influence of external factors. For instance, living in a clean environment has a significant boost to morale. Although some might view a clean area only for its aesthetical benefits, there are subconscious changes that happen when things are tidy.
According to Harvard Business Review, physical environments can affect our cognition, emotions, behaviours, decision-making, and even our relationships with others. In fact, clutter in many situations leads to stress-like responses.
Professional cleaners keep life easy, by removing the extra mess, dust, stains, dirt, and whatever else might be a distraction or stress inducer in your building. Those that utilize commercial cleaners report that employee morale is higher, productivity increased, and tenant relationships were improved.
Physical Health
It probably goes without saying, but sickness can spread quickly in tight spaces. The proximity of people in offices, apartment buildings, and warehouses is a risk to your business when it comes to illness.
Professional cleaners are well aware of where germs like to reside and with strong disinfectants and antimicrobial technology commercial cleaners can help keep you and your buildings safe.
A well-kept workplace can reduce the number of employee absences, keep immune systems healthy, ultimately, leading to higher productivity when compared to a dirty workplace.
Time-Saving and Budget-Friendly
If you are looking to maintain a professional atmosphere within your properties, then it goes without saying that you should hire a cleaner that shares your same goals. When utilizing a commercial cleaning service, you are admittedly looking for a well-done job that you don't have to manage entirely by yourself.
A good commercial cleaning service will have the right tools to keep you updated, allow you to adapt your cleaning practices on-the-go, and should get the job done right the first time. All of this adds up to saved time and money allowing you to focus on your goals and the cleaners on theirs.
How To Make Sure You Choose the Right Cleaners?
Commercial property management is a large task and as you can see, when properly handled, it has many benefits beyond shiny surfaces. But how do you ensure you're choosing the right partner?
iRestify puts these concerns, well – to rest!
Our commercial cleaning services are paired with professional and thorough staff, as well as a twist you might not have expected – complete digital integration of our services. This means that on any device that has an internet connection, you can track cleaning initiatives, inform our staff of any concerns, and review our analytical approach to satisfaction.
If you're interested in a professional cleaning partner that makes life easier for you reach out to iRestify today and our client advisors can get you started in under 10 minutes!