Our Cleaning Teams Are Facing COVID-19 Head On and Working Hard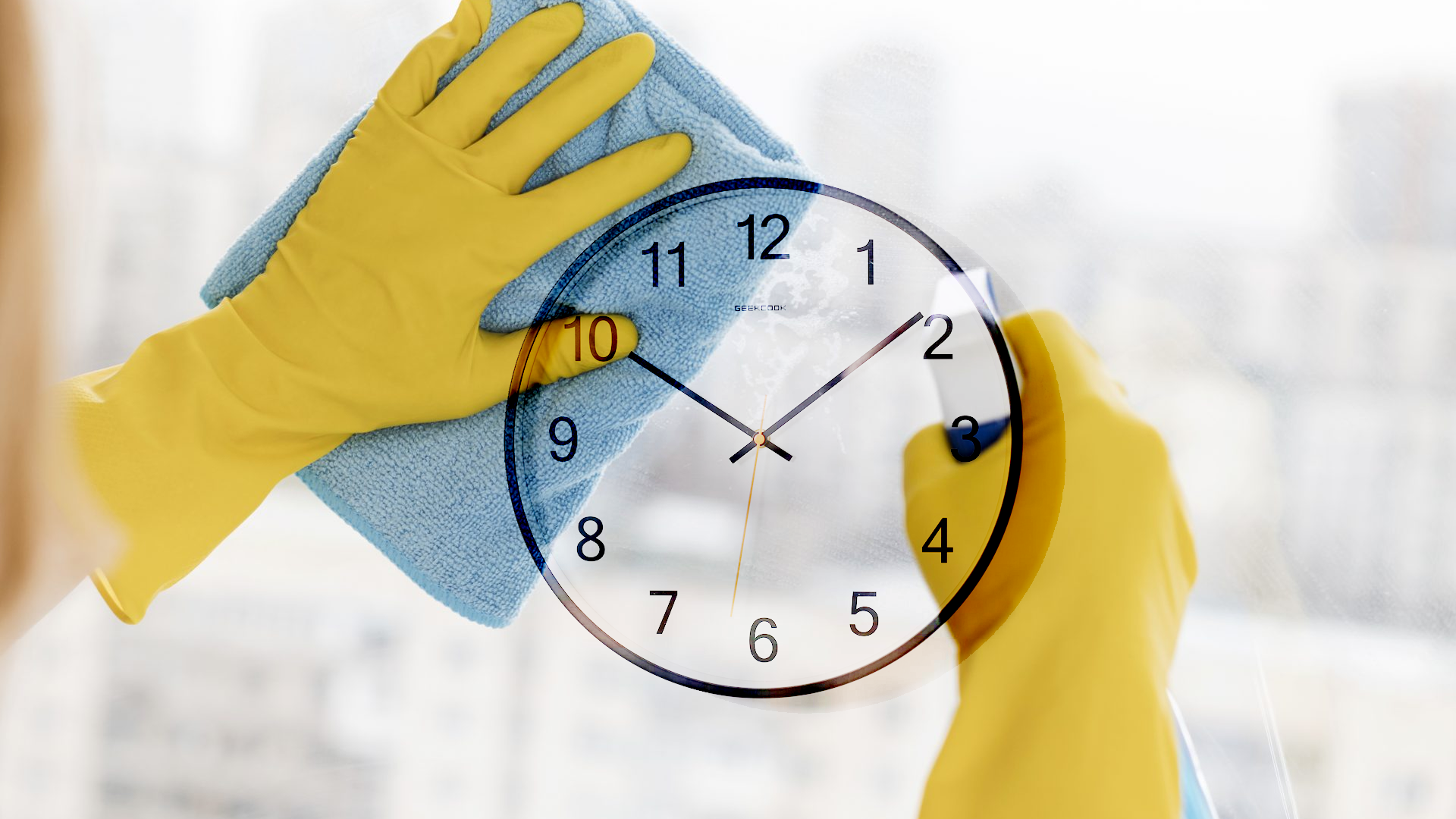 At iRestify we help property managers and building owners manage their cleaning services via their mobile device. Over the past few weeks, our clients have asked us to provide additional cleaning support. Our priority is to keep our communities clean and healthy.
This is why we are actively monitoring the coronavirus (COVID-19) situation and are taking extra steps to help keep our workforce and clients safe. Here is how we are helping our community:
Taking pressure off property managers
As citizens are asked to remain at home, we know that the pressure is on property managers to ensure their residential buildings remain clean and healthy communities. We want to assure them that they can count on iRestify during this uncertain time. Our teams of professional and reliable cleaning experts are working around the clock to ensure our clients' properties are safe.
Keeping buildings clean, sanitized and disinfected
Our deep cleaning services include cleaning, sanitizing and disinfecting high-touch surfaces (elevators, meeting rooms, bathrooms, food areas, door knobs, handles, buttons, light switches etc) multiple times a day as recommended by health authorities. Through our mobile app, our cleaning crews have real time access to checklists that our clients can update live at any time. The cleaning teams are using antimicrobial cleaning products on all surfaces.
Managing cleaning services remotely
We believe that managing cleaning service providers should be effortless. And during these uncertain times that is no different. Even when working from home, our technology platform allows property managers to manage their cleaning services remotely. They can easily schedule cleaning services, conduct remote quality checks via the images cleaning experts share in the app, as well as communicate with cleaning experts and manage their invoicing.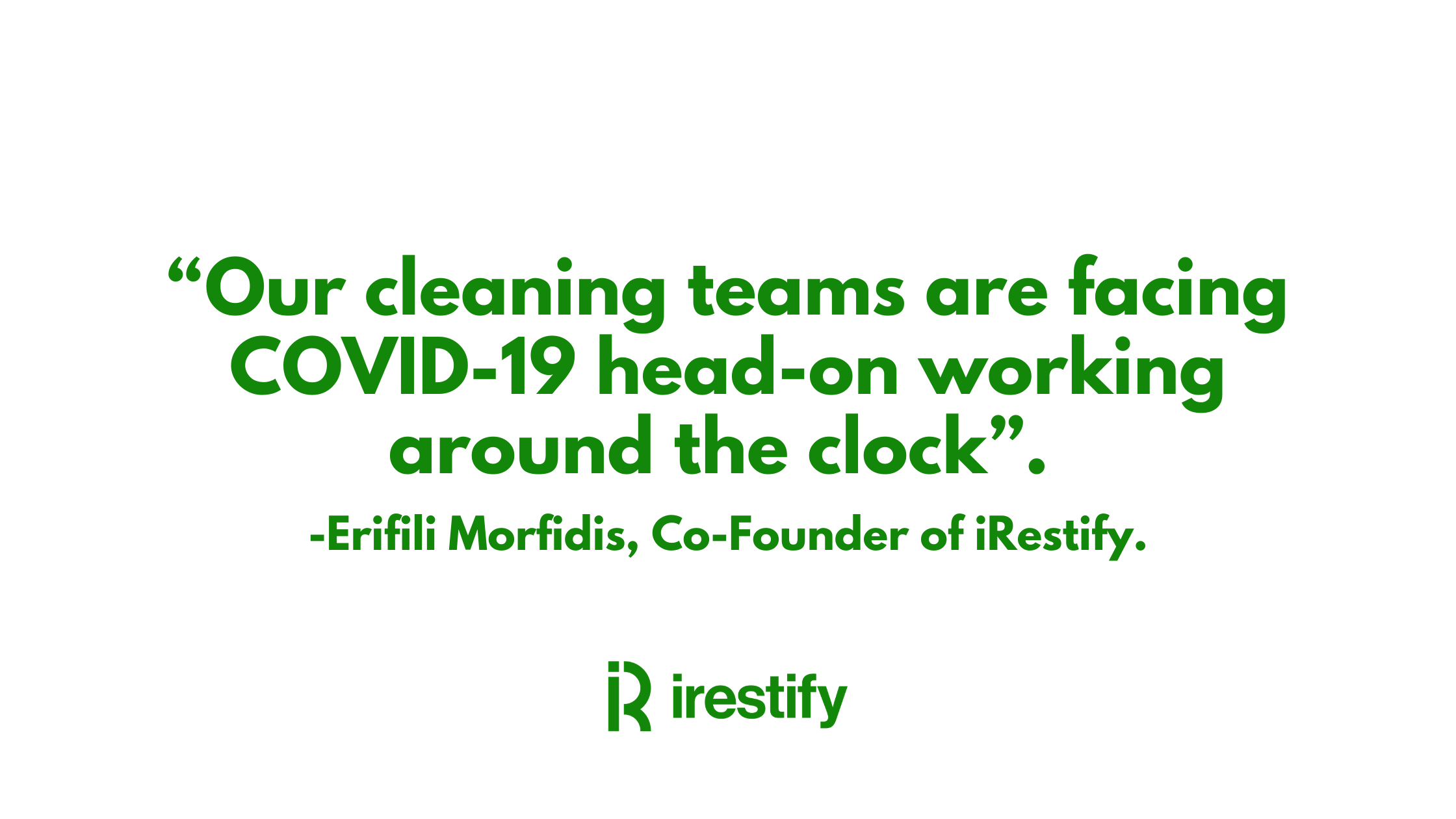 Sourcing cleaning supplies and consumables
We understand that cleaning supplies and consumables sourcing can be a concern for many people right now. We are partnered with manufacturers and distributors to source as much as possible and we can assist in ordering additional cleaning supplies and consumables.
Supporting our community of cleaning experts
Our cleaning crews found themselves unexpectedly at the forefront of this health crisis. As cases increase in North America, their jobs are getting a lot harder, looking after every nook and cranny in our clients' buildings and ensuring the building occupants stay safe. This is why we are supporting them in every way we can, including providing them self-protective equipment.
We have one request from you, in these difficult times, if you see a cleaning expert in the line of duty, give them an extra smile of recognition, it will go a long way to recognize their work and their invaluable contribution to this crisis.
"At the center of our company's purpose is a commitment to keeping our communities clean and healthy, and it's something we take to heart in good times and bad. This is why we'll be working hard to continue to provide our clients with cleaning and sanitizing services to keep everyone as safe as possible" Charlotte Gummeson, Co-Founder of iRestify.
About iRestify
iRestify is an all in one cleaning & facilities management platform designed for property managers. Currently, iRestify manages over 32 million square feet of cleaning services for some of North America's Top Property Management companies. For more information, please visit www.iRestify.com or contact us at hello@irestify.com