Retain Your Tenants: Key Reasons Why Workers Need Office Space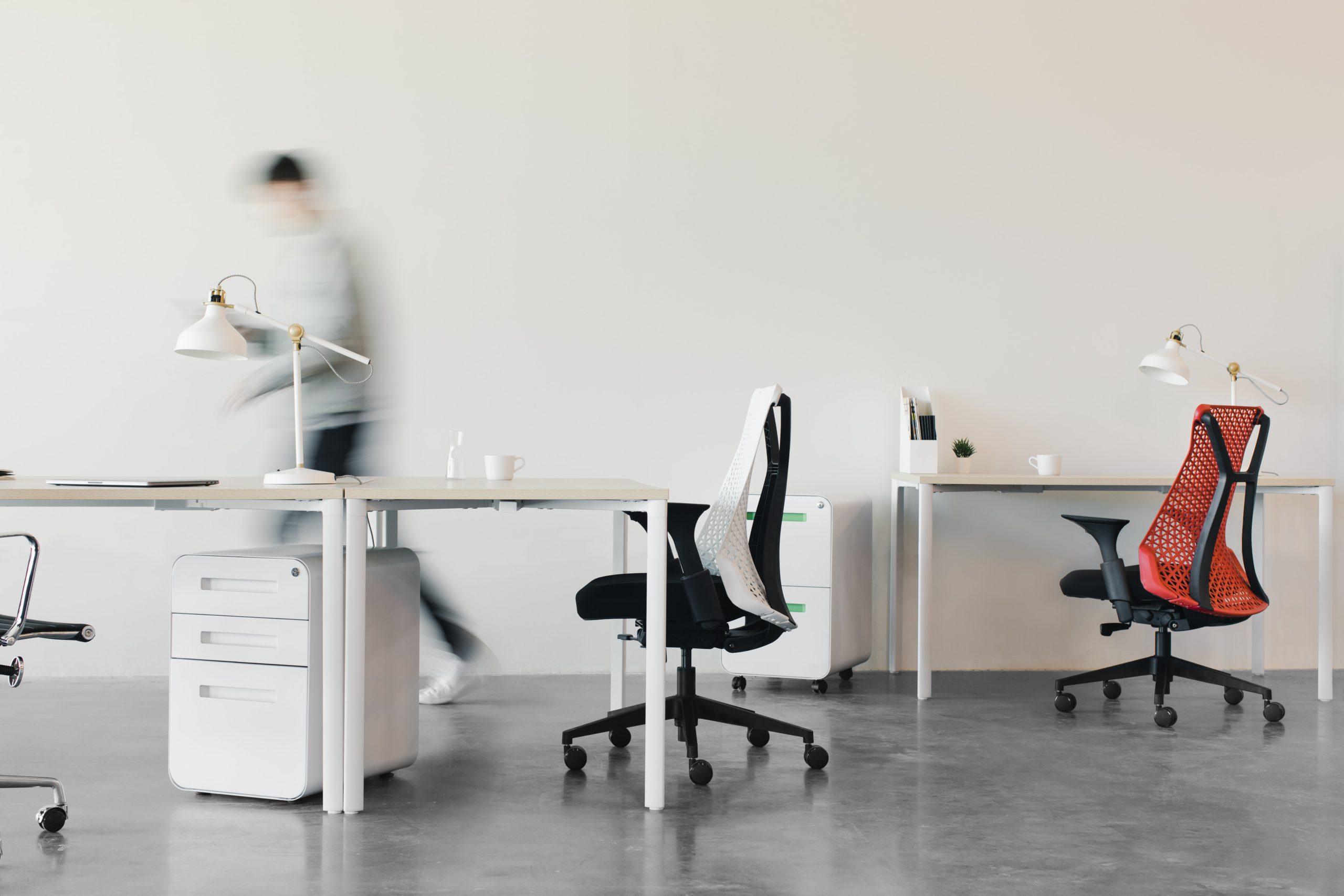 For better or worse, remote work—or work-from-home—has become the new normal for many businesses. Some companies started a remote work plan for their employees long before the COVID-19 pandemic began. At the same time, other businesses have had to adapt to the changing work environment on the fly as the pandemic unfolded.
Regardless of their pre-pandemic work structure, all businesses can agree on one thing: the pandemic drastically hastened the trend toward remote work.
There are many benefits to remote work—working from home wouldn't have appealed to so many businesses if it didn't offer significant advantages. Perhaps no one has heard the chorus of praise for remote work from businesses more than property managers.
They say workers save time and money commuting from the bedroom to the spare bedroom-turned-office instead of jumping into their car and sitting in traffic for an hour each way.
Businesses themselves, they point out, save money in rent and all of its associated costs. Then there are the reported improvements in productivity, employee happiness, and striking a work-life balance.
Property managers seeking to retain their tenants would deny these advantages at their own risk—businesses see the proof in the profit. But, while all of these advantages of remote work are true, there are still advantages to having dedicated office space worth paying for—for workers and businesses alike.
Office Spaces Are for Professionals
Fewer things convey a sense of professionalism and put prospective clients' minds at ease, like a beautiful office. Greeting clients in a well-kept lobby, walking them past security, and taking them to a well-appointed and technologically equipped conference room before getting down to brass tacks sends the signal that you're a business about its business.
While it is true that companies can always rent out these office spaces by the day—or even by the hour—they are likely to be just as unfamiliar with the space as any of their visitors.
Further, they wouldn't have had the opportunity to personalize the office with their furnishings and branded materials or have the assurances that any other companies renting the space would treat it with the same respect they would.
For now, safety concerns surrounding the spread of SARS-CoV-2 are keeping face-to-face meetings to a minimum. But that will change—whether in a month, a year, or two years from now.
And when businesses and their workers finally feel safe taking more of their meetings in person, they'll need the office space to do it. Those businesses that kept their office space will only have some slight dusting to do—unless iRestify has been maintaining your properties—while those that gave them up will be scrambling to find a property that meets all their needs.
Corporate Culture and Work Spaces
Keeping employees happy isn't just about passing on rent savings as performance bonuses or reducing transportation costs. Part of what makes businesses a joy to work for is the sense of community they provide to their workers and the corporate culture they create and share with the broader society.
If we've learned anything about ourselves during the pandemic—in between, lockdowns, quasi-lockdowns, openings, re-openings, re-lockdowns, re-re-openings, kind-of-sort-of-maybe-lockdowns—it's that we're social animals at heart.
Employees crave the opportunity to socialize with their co-workers. Ensuring that employees have access to a dedicated office space where they can meet and socialize regularly is crucial for businesses looking to boost employee happiness—and productivity.
When the pandemic dust finally settles, property managers can provide safe and engaging workspaces where businesses can get back to building their communities.
Downsizing Office Space
In all likelihood, most businesses won't be returning to the office full-time—the advantages of working from home are just too great, and employees themselves are too attached to their time savings. But that doesn't mean businesses can't enjoy the best of both worlds.
Retaining a downsized office space can give businesses the flexibility in their workforce to enjoy the ease and benefits of remote work and the professional and team-building advantages of dedicated office space.
For property managers, reducing the square-footage demand of their existing tenants provides an opportunity to offer smaller spaces to businesses that have, before now, been priced out of the market and thought having an office was just a dream.
With iRestify's modern maintenance operations, you can ensure that your properties will be safe, clean, and ready for tenants when they get back to work. Contact us today to schedule your regular maintenance.