Our Commitment To You As We Navigate The Coronavirus (COVID-19)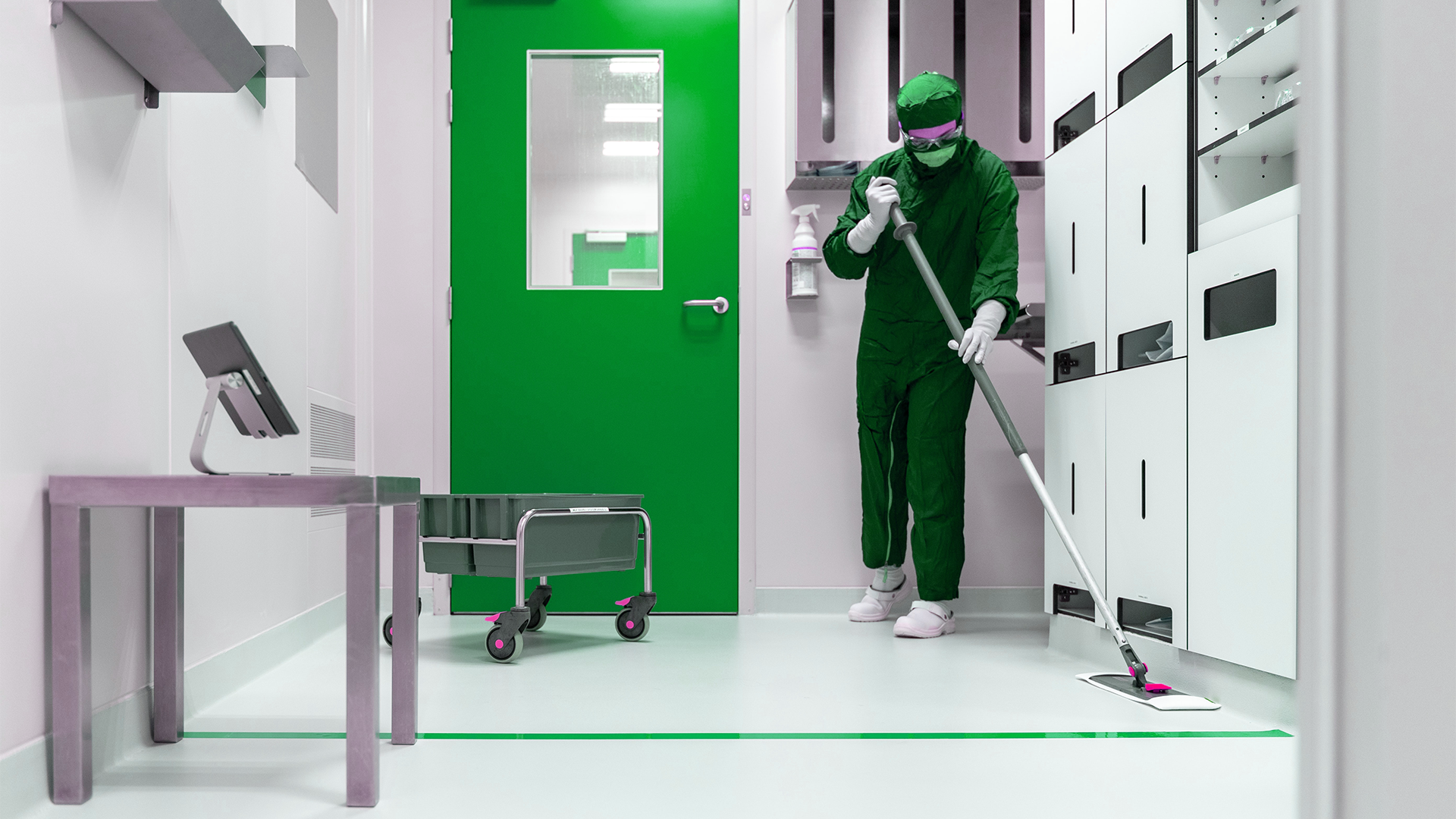 We are actively monitoring the coronavirus (COVID-19) situation and are taking steps to help keep our workforce, clients, and communities safe.
Over the past weeks, some of you have asked us if we can provide additional support for helping to keep your office or workplace clean and healthy during this time.
We want you to know that your health and safety are our priority.
We want to highlight a few actions that we are taking:
Helping to keep your workplace clean
We are now offering additional deep clean services that include spending extra time disinfecting high-risk and high-traffic areas (elevators, meeting rooms, bathrooms, food areas, door knobs, handles, buttons, etc.) and using an antimicrobial cleaning product. Additionally, we offer the option to increase the frequency of the cleaning. Contact customersupport@irestify.com.
Sourcing cleaning supplies and consumables
We understand that cleaning supplies and consumables sourcing can be a concern for you. We are partnering with manufacturers and distributors to source as much as possible. We can help you order additional cleaning supplies and consumables if you are interested. (While supplies last) Contact customersupport@irestify.com.
Business Continuity
We are working with all Service Experts to ensure service continuity and capacity. In our business continuity plans, we consider the impact on our system, partners, and people. At this point, our services are not affected. In the event this changes, you will be notified.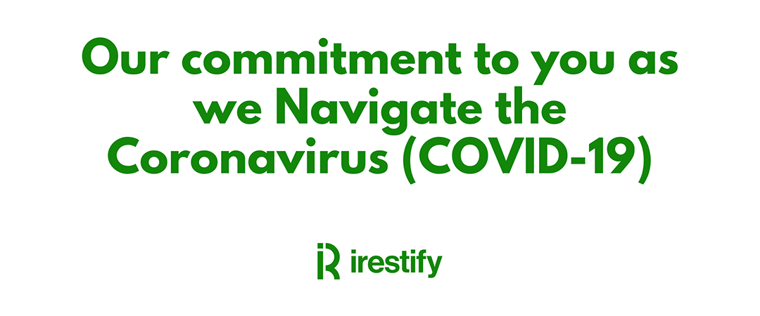 Sharing advice to stay healthy
We're reminding all our stakeholders to follow guidance from public health authorities. Practice hand hygiene (washing hands will be the best line of defense to prevent sickness or spreading of germs), decrease touch points (avoid touching eyes, nose, or mouth and avoiding close contact with people who are sick), and practice precaution (avoid going into work if you are feeling unwell to prevent the possible spread of the virus). For more information, visit the Government of Canada Public Health website.
Encouraging an open communication
In times of uncertainty, we ask all our partners, clients, and cleaning experts to maintain open lines of communication with iRestify. Please let us know if someone in your workforce has tested positive for the virus and if there are any changes in your internal policies regarding Coronavirus. Let us know how we can assist you better.
Finally, at the center of our company's purpose is a commitment to keeping your environment clean and healthy, and it's something we take to heart in good times and bad. This is why we'll be working hard to continue to provide you with cleaning and sanitizing services to keep everyone as safe as possible.
If you have any questions, please contact us at customersupport@irestify.com or call us at 1-888-271-7252.