How PropTech is transforming Real Estate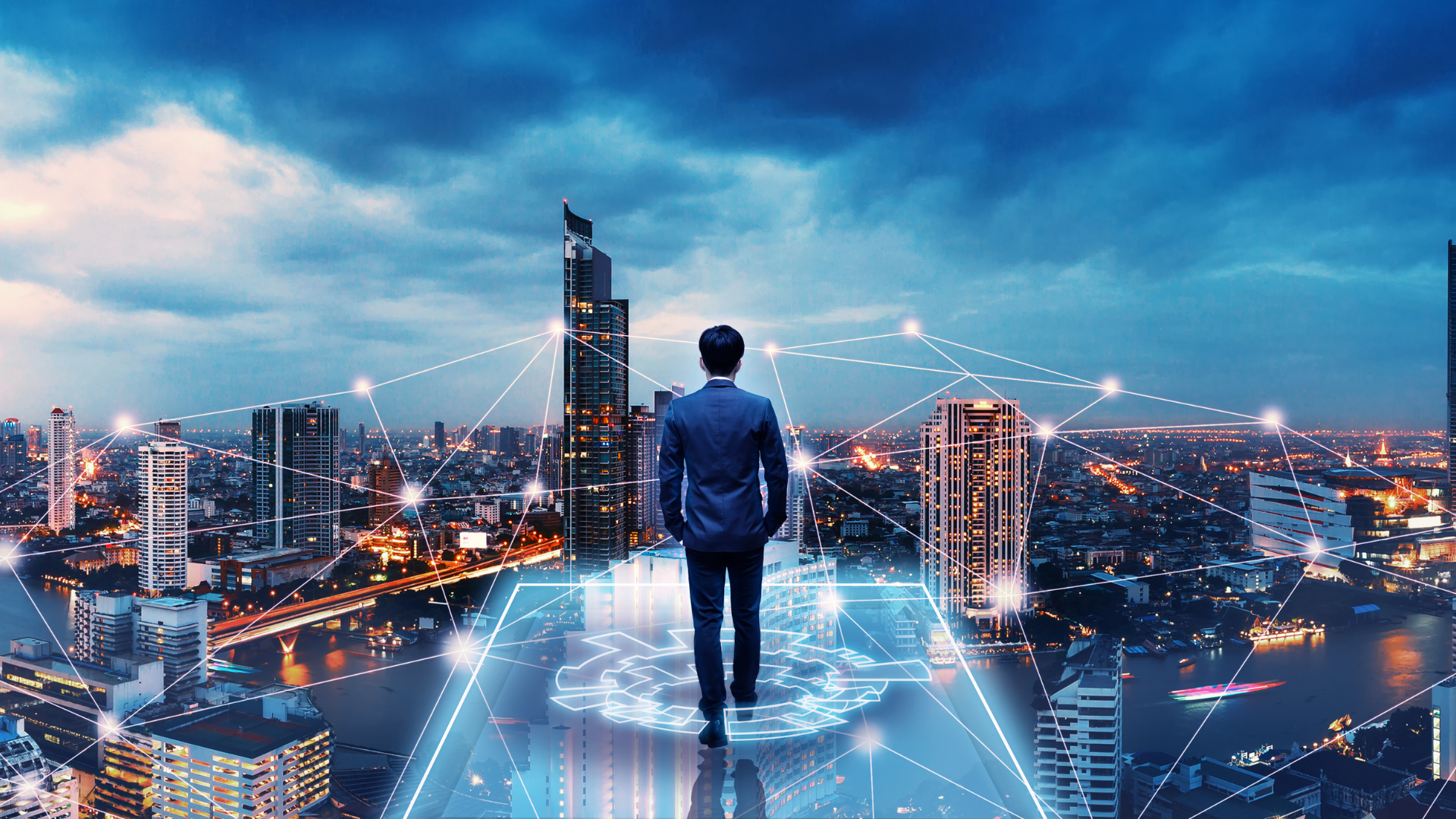 Over the past decade, technology in real estate, most commonly referred to as PropTech, has revolutionized how we buy, sell, lease, manage, and maintain properties. And like other technological breakthroughs, it is constantly innovating and reinventing itself.
More recently, PropTech is also gaining significant traction in implementation and investment in the commercial real estate sector.
Growing real estate technology conferences and seminars such as CREtech that feature prominent keynote speakers from leading CRE brands such as BentallGreenOak and Oxford Properties attest to this.
This article explores the impact of real estate technology and some of the latest developments in various sectors of the real estate industry.
Index
What is PropTech?
Property Technology, commonly referred to as PropTech, is an umbrella term that refers to the development and use of new technologies in the real estate industry to digitally transform the process of buying, selling, leasing, operating, managing, or maintaining properties.
It allows the real estate industry to increase productivity, efficiency, and transparency while decreasing costs and complexity in transactions, operations, and management processes.
It's important to note that the evolving nature of the term PropTech in real estate appears to leave conflicting information about whether construction technology (ConTech) is also a subset of PropTech, or whether they should be differentiated. While both involve introducing technologies in the real estate industry, there is a narrow distinction between them that can be better understood based on the phase of property development.
I.e. PropTech can refer to technologies implemented after the construction of properties (post-construction phase), with a greater focus on business functions and operations. Whereas ConTech can refer to technologies implemented before and during the construction phases of property development (pre-construction phase), with a greater emphasis on planning, designing, and building properties.
Furthermore, PropTech is often cited alongside financial technology (FinTech), likely because real estate is one of the oldest and most traditional asset classes, and finance has a long history of investing in real estate.
Why PropTech?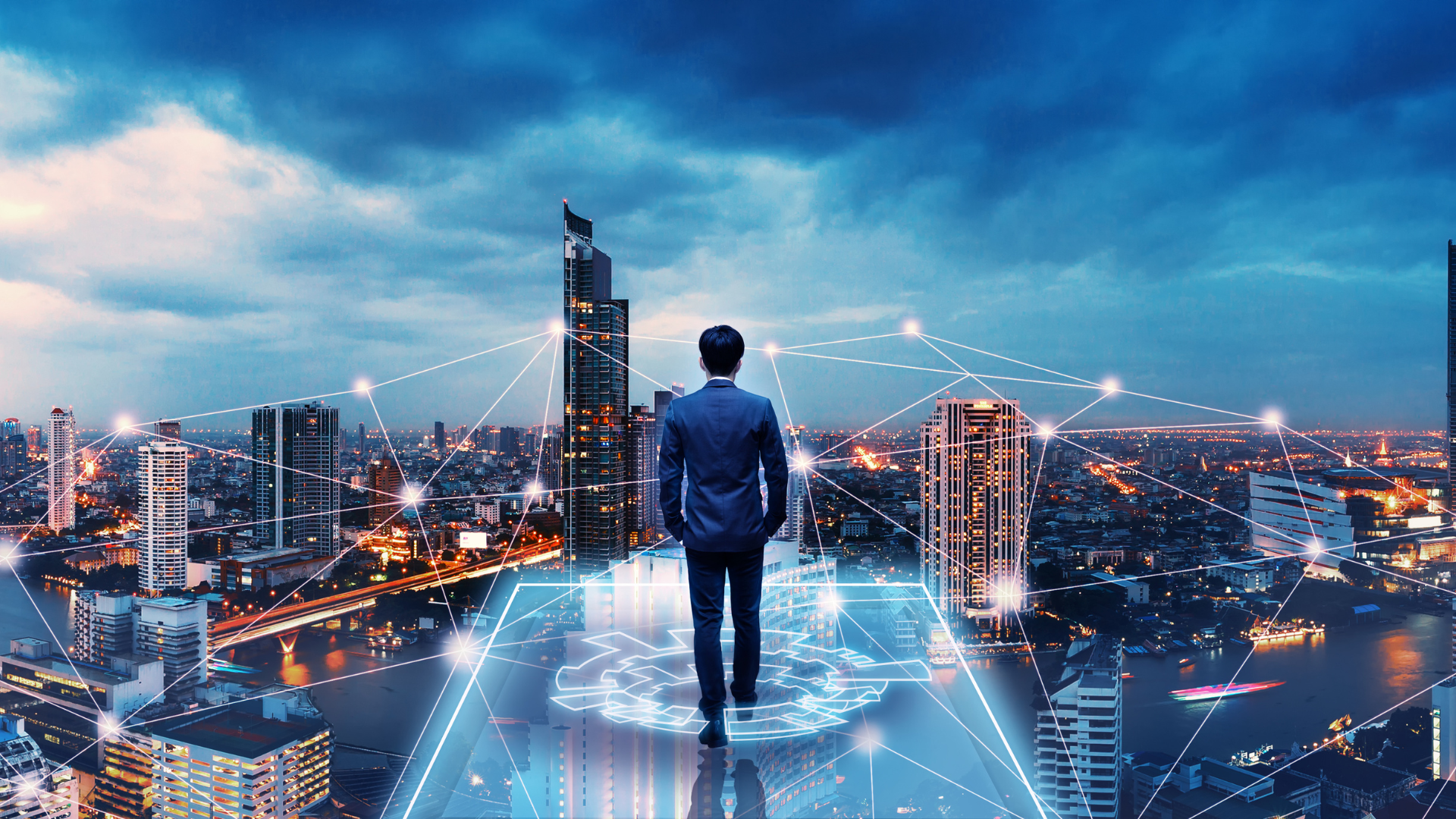 It is interesting to note that although real estate is the world's largest and oldest asset class, worth more than all stocks and bonds combined, it is one of the last industries to adopt new technologies.
This is likely because, despite the numerous inefficiencies and issues which persist within the business processes of real estate, the industry has still experienced exponential and profitable growth.
This presents huge opportunities for developing innovative solutions in real estate that can make this already profitable industry even more lucrative. Even minor efficiency improvements can have large, compounding effects on profitability due to the high value of real estate assets and transactions.
Why change?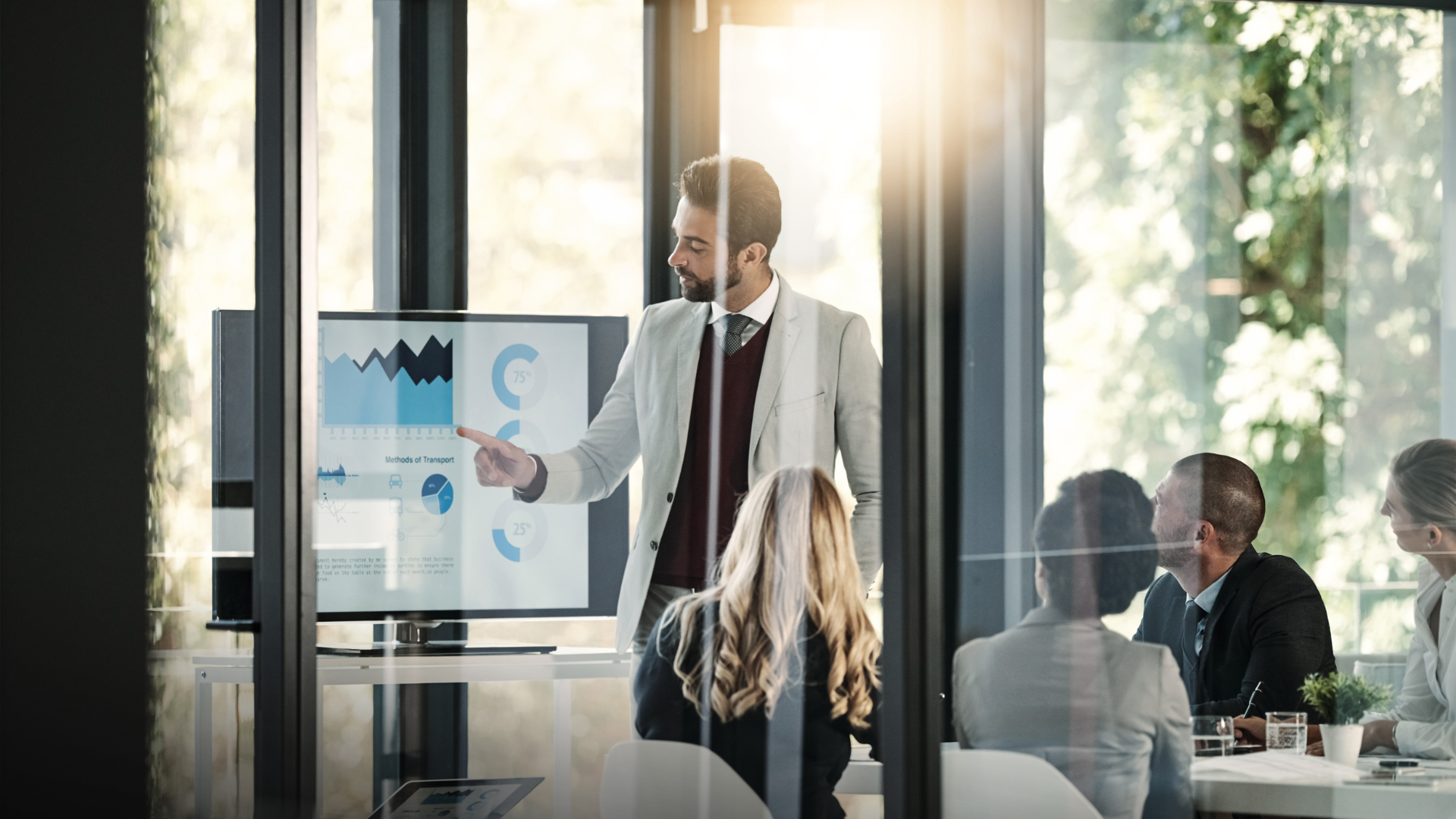 Driven by the consumer
As digital channels and processes are far more efficient, straightforward, and convenient than traditional business processes, consumers are increasingly gravitating towards digital processes to access goods, services, and investment opportunities.
Competition and the global digital upgrade
With digital transformation occurring at such a rapid pace across numerous industry verticals, businesses that can't keep pace with the global digital upgrade run the risk of falling behind.
Real estate is a tremendously competitive industry, where each individual interaction is a competition with many successful and competent players.
The real estate sector itself is innovating at a rapid pace. As the pace of change continues to accelerate, best practices are shifting to keep up with new technological advancements.
In such competitive markets, innovation is key to staying ahead of the competition. By constantly adapting practices to incorporate new technologies and embracing change, businesses can position themselves to take advantage of new opportunities and stay a step ahead of the game.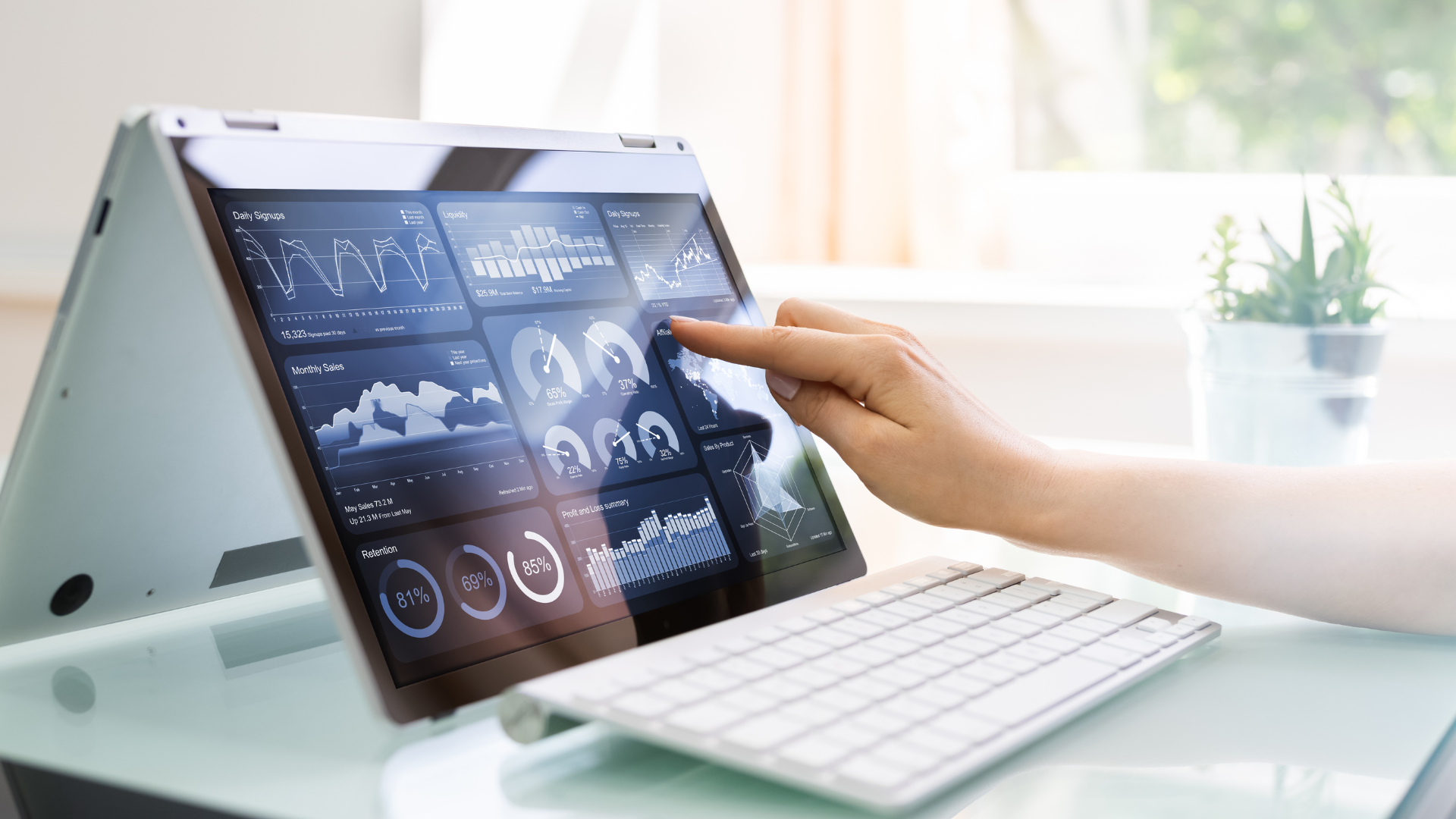 Value of data

Data has proven to be a valuable commodity, but in recent years it has become even more essential to businesses and industries across the globe.
The development of data-driven technologies has allowed businesses to become more efficient and resilient to changing circumstances while providing greater transparency into their operations. As a result, data has become an increasingly important part of decision-making for businesses of all sizes.
The impact of PropTech
The following are a few of many notable areas where PropTech has transformed the real estate landscape:
Property listings
One of the most impactful ways PropTech has transformed real estate and continues to do so is by making it increasingly easier and convenient to find and list properties of all types and functions online. This allows an exponential increase in visibility, accessibility, and hence, inventory of properties in the real estate market.
This innovative technology, in the form of an online real estate marketplace, was first introduced in North America through Zillow (Trulia) for the housing market, and has grown into commercial real estate through companies such as CREXI, and Loopnet.
Real estate marketplaces have also expanded to simplify co-ownerships of second homes through companies such as Pacaso and Flyway.
The introduction of this technology revolutionized real estate as it made it possible for the first time ever for buyers and sellers to search for homes online and list properties without going through a traditional real estate agent.
Short-term and vacation rental marketplaces
Another area in real estate that experienced transformative change and growth through technology is owner-based short-term and vacation rental marketplaces.
Although short-term rental marketplaces were developing through websites such as VRBO and HomeAway, which offered property listings for short-term rent by individual owners, Airbnb took it to the next level and completely disrupted and transformed the industry.
Airbnb was the first platform to not only allow guests to book individual rooms of hosts, but also made it easy to do so online using a credit card. This led to a dramatic increase in the short-term and vacation rental inventory that directly impacted the hotel industry. Prior to this, hotels and resorts were the dominant players in the short-term and vacation rental market.
Additionally, Airbnb's influence on the hotel industry has given rise to new players, like Sonder, which combines the personability and affordability of home shares with the professionalism of hotels.
More recently, the growth of short-term and vacation rental markets and faster software development technologies have also given rise to PropTech solutions such as Lodgify and Guesty, specifically tailored to overcome the challenge of managing owner-based short-term rentals.
Property management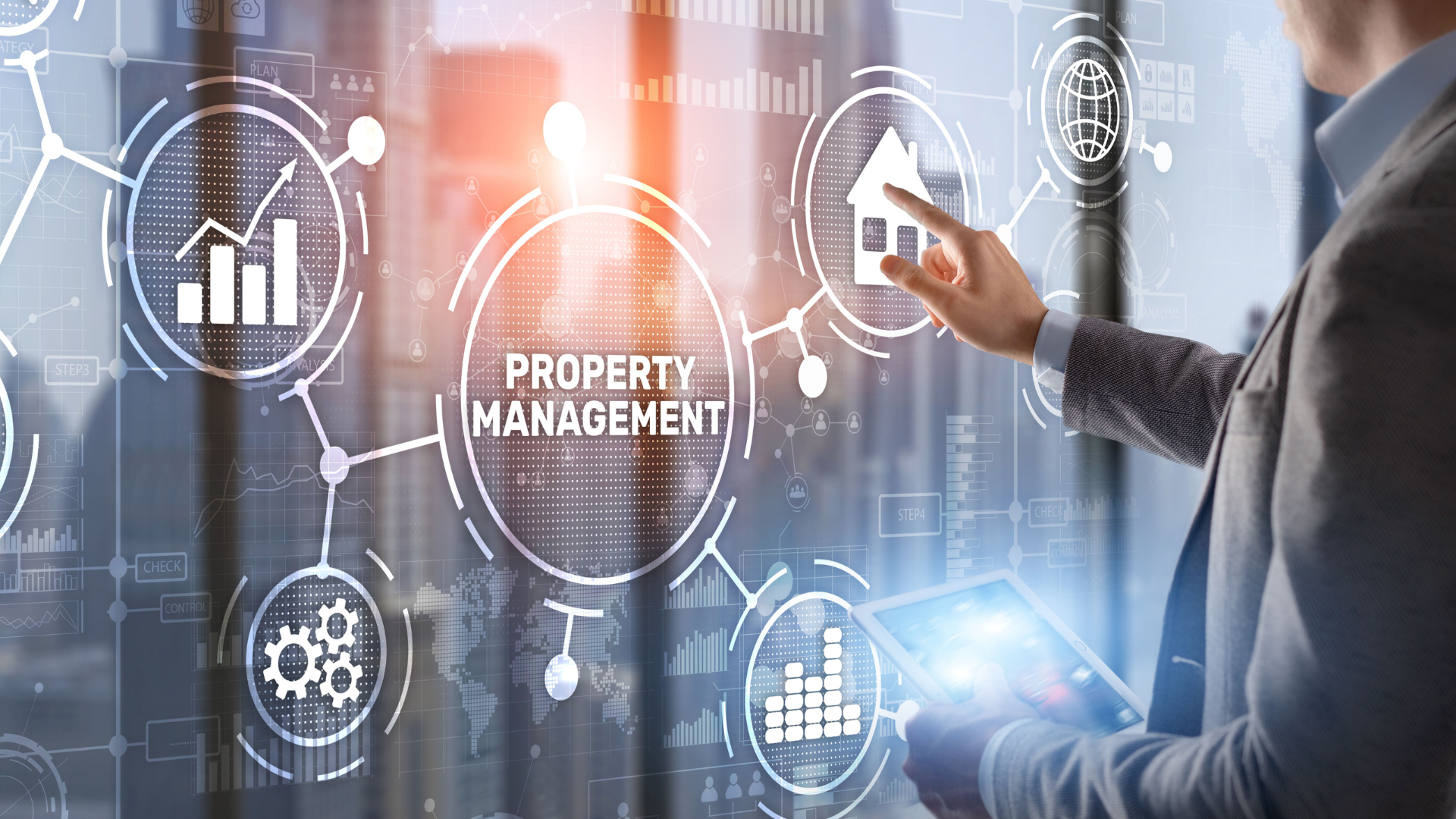 The digital transformation of property listings and short-term rentals has been accompanied by an increase in the maturity level of property management technologies. This includes property management operations, procurement, leasing, and asset management.
Growing cloud technologies and improved software architecture have enabled companies such as Yardi, VTS, and Appfolio to provide complete and comprehensive property management solutions to property and asset managers.
The integration of data made possible from multiple business functions through this technology allows real estate managers to optimize portfolio strategies through big data to maximize the profitability of buildings.
Property improvements, enhancements, and smart buildings
The concept of smart buildings or intelligent buildings has been around for decades and was mostly used in reference to optimizing the inner workings of a building such as HVAC to minimize energy consumption.
This term has only recently become associated with technologies that enhance tenant experiences, amenities, and all aspects of building safety and security, including the well-being of all building occupants.
The increasingly competitive landscape in residential and commercial real estate has led to a surge in PropTech solutions tailored to attracting and retaining high-value tenants. This can also be attributed to the heightened standards of tenants and residents as a result of the pandemic.
With work-from-home and hybrid models becoming the new normal, residents spending more time in multi-family units pay closer attention to the size and maintenance standards of living spaces. A larger focus is also placed on amenities and additional conveniences than in the past.
In addition, the rise of remote and hybrid work models has also resulted in an increase in office space inventory, leading to challenges in attracting and retaining tenants.
A number of strategies are being employed to overcome these challenges, including adaptive reuse or relocation of commercial buildings, using predictive maintenance to enhance the maintenance level of commercial properties, as well as introducing new and exciting amenities to tenants.
Numerous property technology companies have also emerged to overcome these challenges:
The implementation of these innovative solutions not only helps attract and retain high-value tenants but also helps property and maintenance managers manage building operations and processes more efficiently.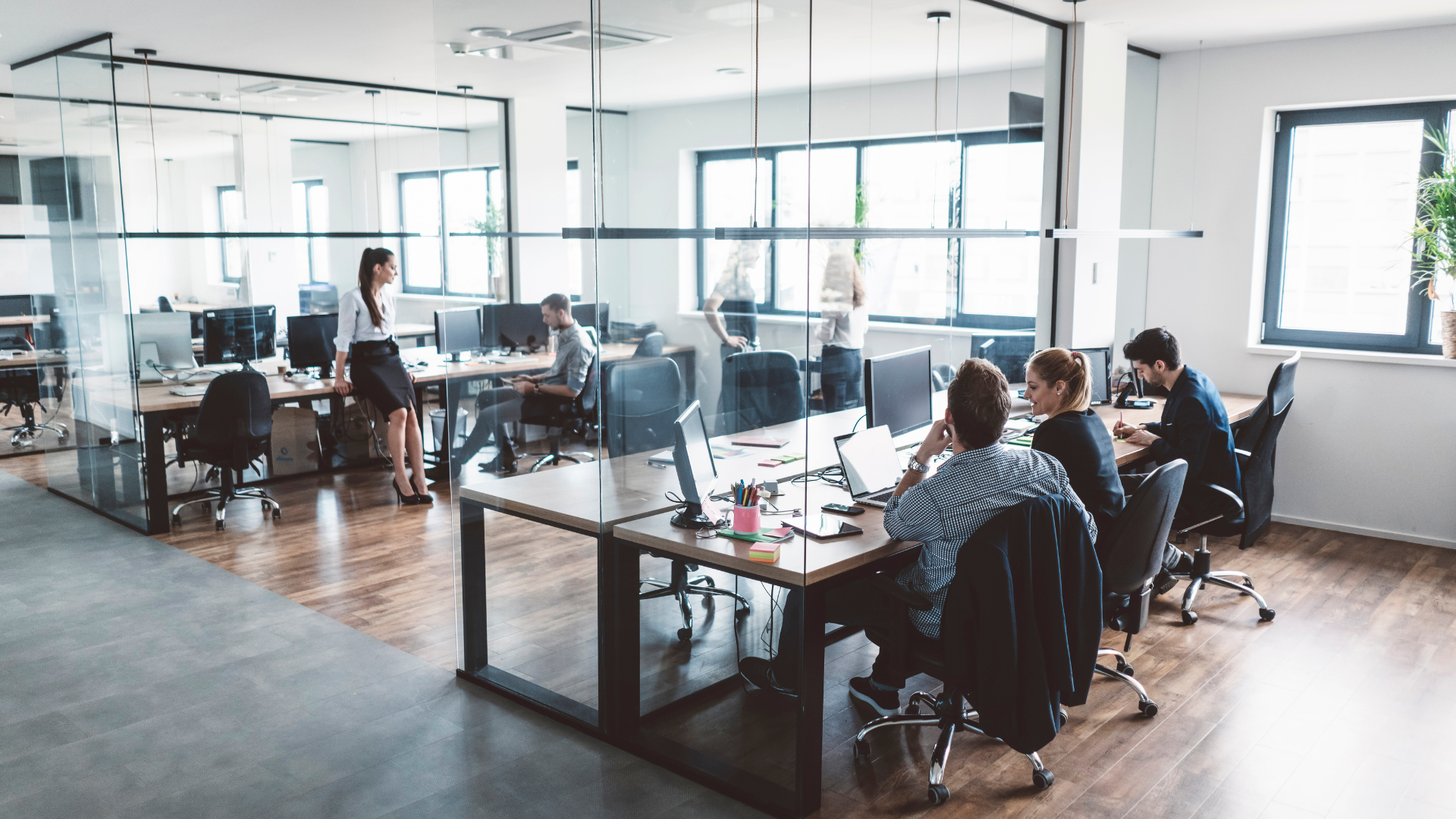 Coworking spaces and flexible workspaces
The rapid growth of technology startups and their increasing adoption of remote work, in combination with greater availability of office space inventory, has also accelerated the growth of the coworking space market.
To meet this growing demand, numerous PropTech solutions have emerged to effectively manage these spaces. Companies such as OfficeRnD and Nexudus are transforming the management of coworking and hybrid workplaces by making it easier than ever to manage all aspects of the coworking space business on a single platform.
Self-storage
Self-storage, with its low operating costs and high occupancy rates, is an attractive subsegment of the commercial real estate market. The industry continues to experience steady growth and even saw a surge in demand during the pandemic. This has attracted numerous investors and innovators to the self-storage space.
Similar to the impact of Airbnb in the hospitality industry, companies like Neighbor are set to disrupt the self-storage industry by allowing homeowners to rent out individual areas in their homes as storage space.
Other companies such as Clutter have reimagined self-storage in its entirety by combining smart storage technology with moving and storage services.
Moreover, numerous technology solutions for self-storage continue to be introduced to enhance the management and operations of traditional commercial storage spaces, to keep them competitive against the new players in the market.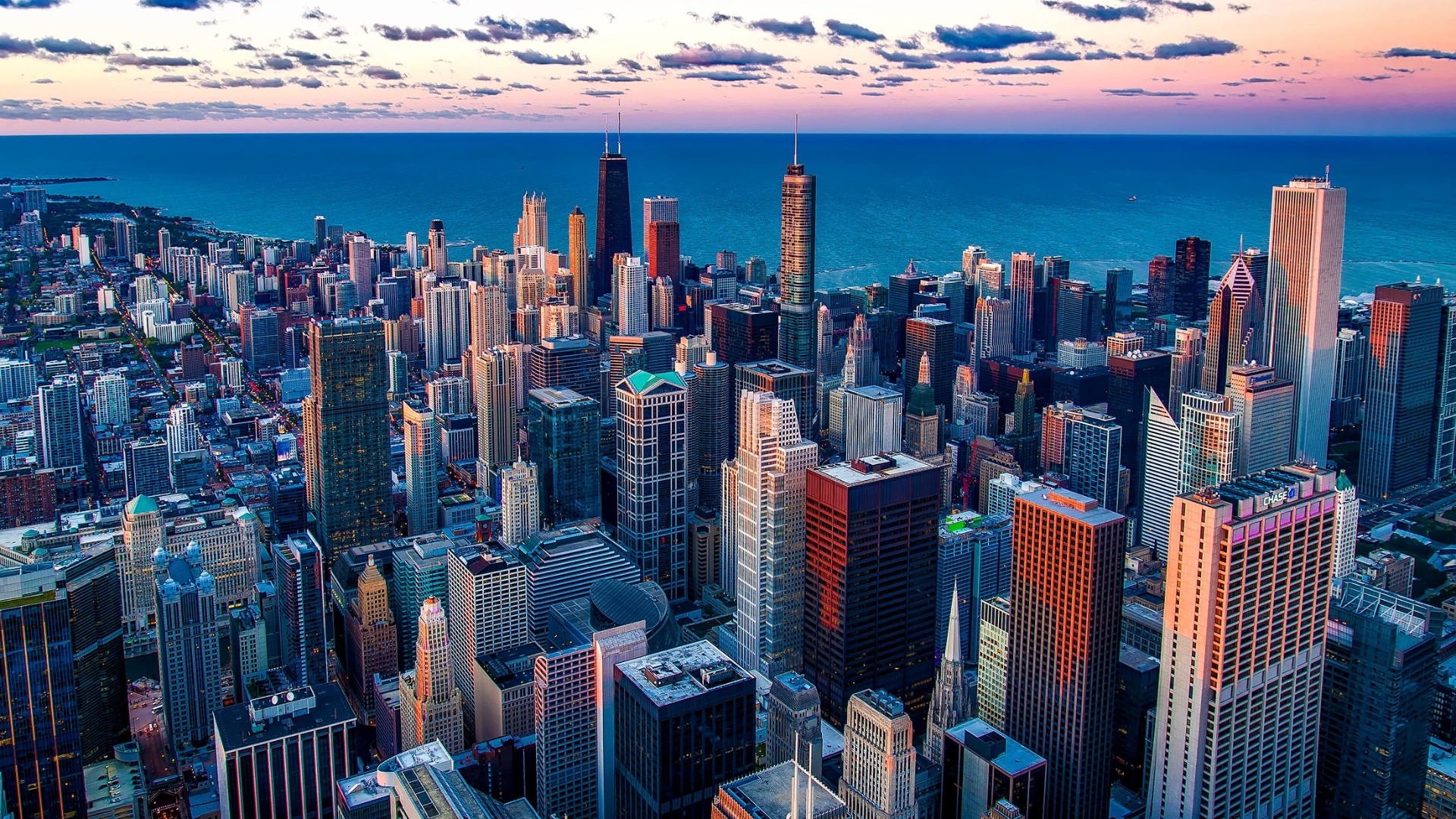 Enhancing the property buying and leasing experience
With over 90% of home buyers searching for properties online, coupled with an ongoing shift in consumer behavior towards online shopping, there are growing expectations by potential buyers and renters to have rich and personalized experiences when shopping online for their properties of interest.
While pictures and videos may be helpful to prospects in understanding a property online, their perception may not match their experience onsite. This can often result in unproductive site visits, due to a mismatch of expectations.
Virtual tours and 3D digital twin technologies by companies like Matterport add to the "online shopping" experience of real estate by enabling potential buyers to visualize the size and layout of properties, contributing to an immersive buyer experience and minimizing unproductive site visits that add to the time and cost of sale.
Virtual Reality (VR) technologies can also be utilized by preconstruction projects to market properties faster and more efficiently as an alternative to constructing traditional, time- and cost-intensive, full-scale interior model showrooms.
Other immersive technologies to enhance the buyer experience include Realync's personalized video engagement solution that allows multi-family leasing teams to remotely connect, convert and engage with renters on scale across their entire rental lifecycle.
Companies such as Synthesia have also taken video engagement a fascinating step further by implementing AI avatars and voices to scale up the video production process.
In addition to these "remote" solutions for engagement and immersion, technologies that feature Augmented Reality (AR) can also be utilized during site visits to minimize staging costs and allow prospects to better visualize refinishes, upgrades, or furnishings in properties.
Aside from being powerful marketing tools, these immersive technologies allow potential buyers and renters to gain a better understanding of properties both online and onsite, reducing the overall time and cost associated with preparing a property for lease or for sale, and in turn shortening the real estate sales cycle.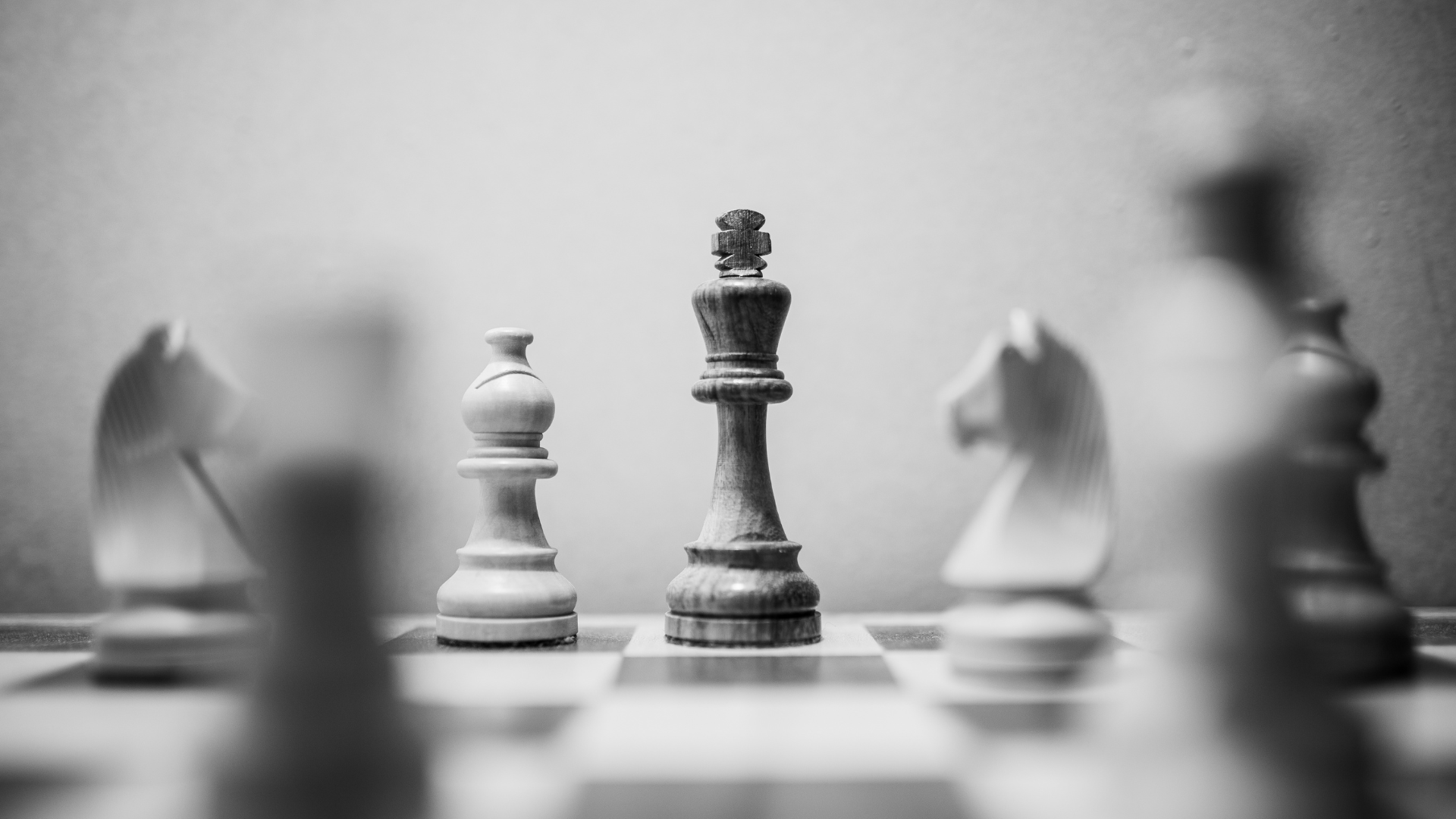 Informed, strategic decisions
The adoption of PropTech solutions not only makes things easier, faster, and more convenient for both professionals and consumers in real estate. Access to data from these technology solutions makes them highly valuable from a strategic perspective.
Leveraging data in real estate, and even more so, big data, allows the generation of valuable insights to make informed strategic decisions in managing real estate portfolios to stay ahead of the competition.
Real estate transactions and blockchain
Blockchain has been disrupting financial services for over a decade now and it's no surprise that real estate is following suit.
With the ever-increasing availability of digitized property-related information, data, including transactional data, is often hosted on disparate systems that lack transparency. Without effective paper trails documenting these changes over time, errors can often go unnoticed. This can result in a higher potential for inaccuracies that can in turn lead to a greater risk of fraud than ever before.
Blockchain technology in real estate appears to be growing into a solution to address these growing concerns by decentralizing data and ensuring its verifiability, while allowing greater transparency and immutability of property information and records.
Moreover, blockchain-based smart contracts have the potential to minimize overhead costs associated with real estate transactions by reducing or even eliminating commissions and fees charged by intermediaries.
Real estate assets can also be tokenized on the blockchain to allow fractional ownership, so they can be traded just as easily as cryptocurrencies and stock investments, thereby reducing the barriers to entry for real estate investing.
Challenges of PropTech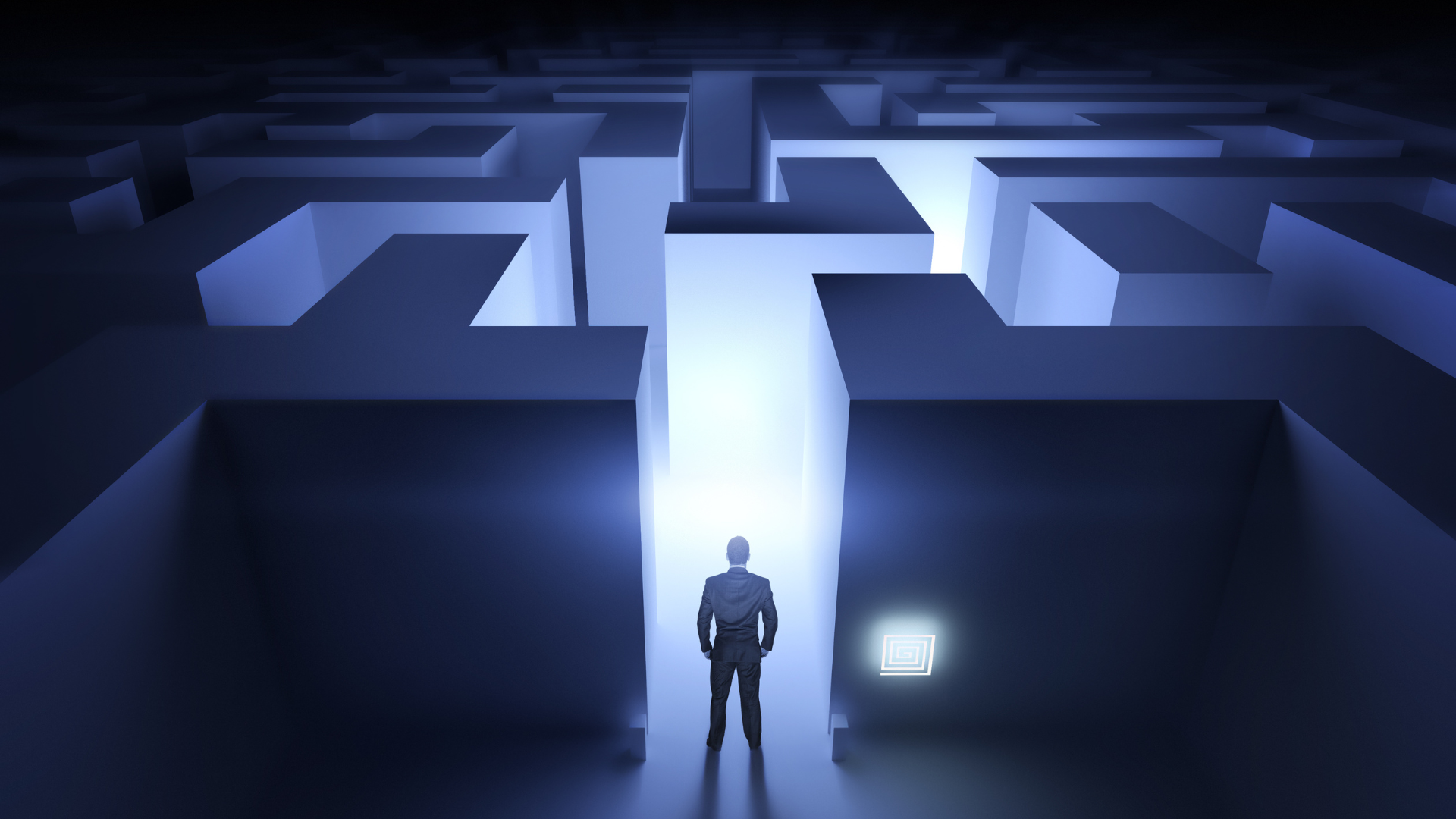 Despite all the excitement around PropTech, there are still a number of challenges that need to be addressed.
Standardization and transparency
The lack of standardization and transparency in the real estate industry makes it difficult to identify the unique challenges within each industry subsegment that PropTech can be used to overcome.
Technology adoption
Organizations in the real estate industry may also be hesitant to adopt new technologies because of their concerns about implementing them into their existing business processes and workflows.
Data and privacy
Privacy and data protection is another area of challenge that PropTech will need to adapt to according to local data privacy laws due to security concerns that may arise when collecting and working with large sets of data.
Regulation
There are also regulatory challenges to take into account, as working with real estate assets can involve large and complex transactions with multiple layers of processes and approvals, and many solutions cannot be implemented until these challenges are addressed or standardized.
Shortage of talent
Moreover, the PropTech industry is facing a shortage of talent. The scarcity of technology workers within the real estate industry, coupled with the ongoing demand for technology workers across all industries, presents a challenge in finding and retaining talent with the skills and experience needed to develop technological innovations in real estate.
Despite these challenges, the PropTech industry is still growing rapidly. And, as the industry matures, it's likely that many of these challenges will be addressed.
Investment in PropTech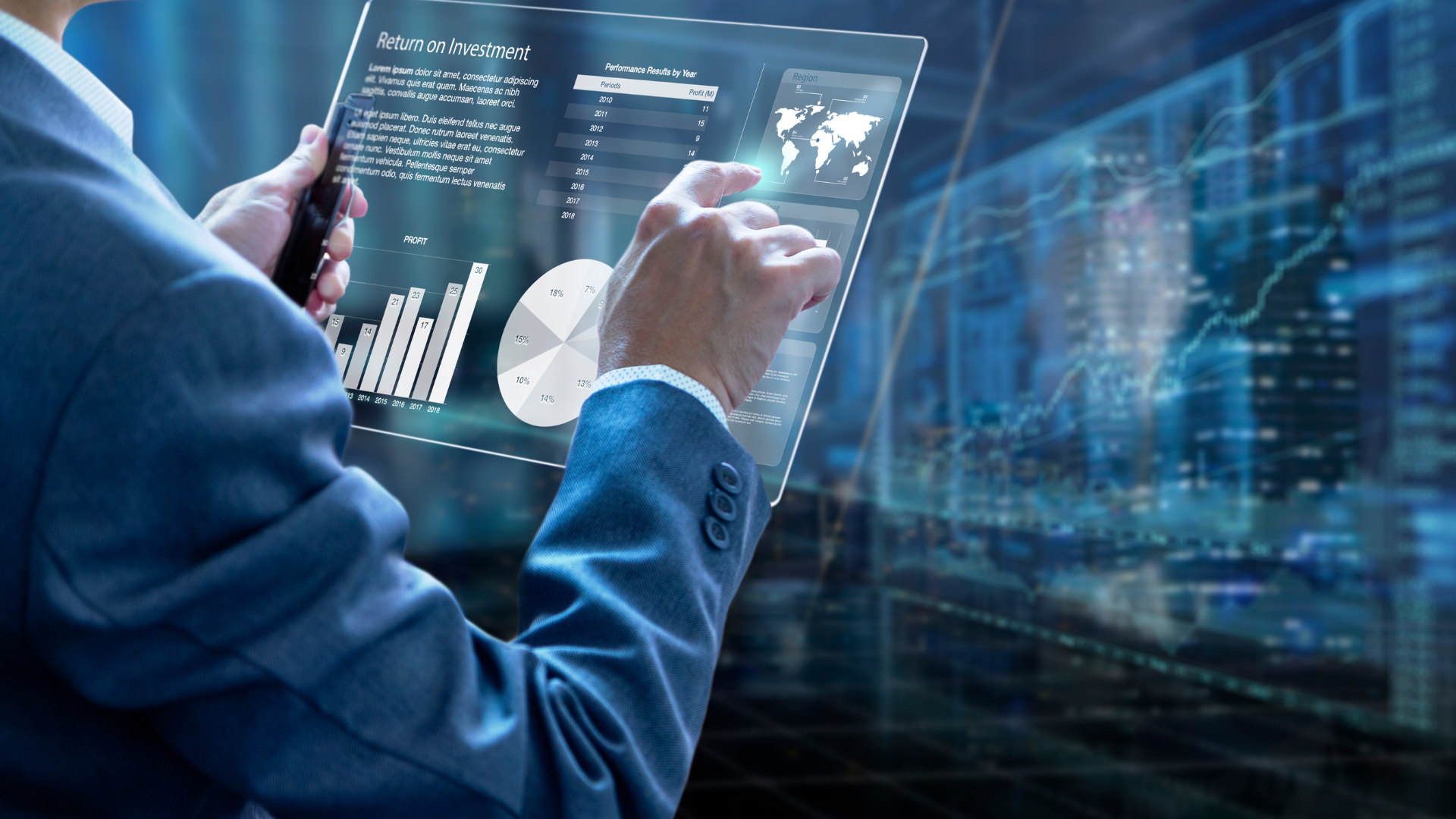 The PropTech industry continues to attract investment from venture capitalists and investors. According to the Center for Real Estate Technology & Innovation's 2021 Report, global PropTech funding reached $32 billion in 2021. This was a 28% increase from 2020 and a 3.23% increase from 2019.
According to the report, close to 50% of global PropTech investments made in 2021 were towards the residential sector. Multi-family and construction each received approximately 20% of the remaining investment, whereas the commercial sector received 7.6%.
Smaller investments in the commercial sector may have been due to numerous commercial PropTech companies being in the early-stage (pre-Seed, Seed) startup phase.
The report also highlights a shift in investment from early to mid and late-stage companies, signaling high growth confidence in the real estate technology sector.
Investment growth in the PropTech sector can be attributed to numerous factors described earlier in this article; among them is a common understanding that the PropTech industry benefits from the growth of the real estate market itself.
Having a direct connection to the real estate market makes it easier to gauge the value and impact of technology and innovation in the longstanding and traditional real estate industry.
The PropTech industry is also benefiting from the increasing interest from institutional investors. In the past, the majority of investments in the real estate industry were from individuals. But, now we are seeing a greater number of institutional investors, such as pension funds and insurance companies, investing in real estate technologies.
As the PropTech sector continues to grow, we expect to continue seeing greater investment opportunities in the near future.
It is important to note that disrupting an industry as large and established as real estate requires time and capital. Unless there is a consistent stream of capital being invested in PropTech, much of the great progress that has been made can be lost.
The future of PropTech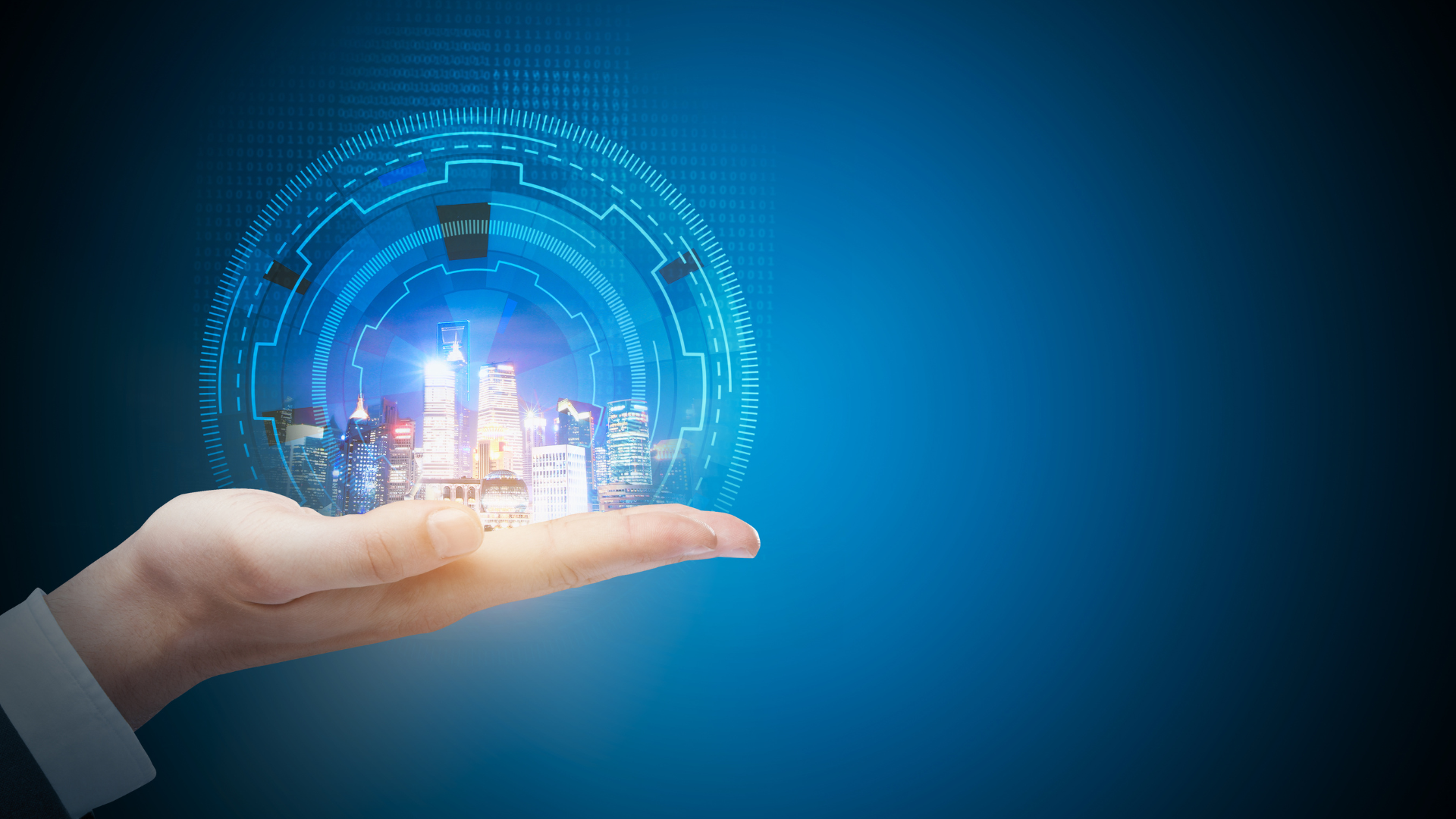 With technology in real estate lagging so far behind, the PropTech sector is still in its infancy and is growing at an accelerating rate.
As the PropTech sector is primarily driven by consumer demand for convenience and efficiency, we expect the sector to continue growing regardless of the state of the real estate market.
While numerous solutions are in development for residential real estate, we anticipate a natural transition of increasing technology development for the commercial real estate space as well. This includes a shift in focus from real estate inventory listings towards property management and the changing mechanics of transactions - leading to more integration with FinTech.
A transformation in the competitive landscape of real estate is also expected, including a reduced barrier of entry in commercial real estate, where the barriers to entry are generally higher.
As more platforms for fractional investments in real estate become available, there can be increased competition between traditional and new types of real estate investors, as the market opens up to a larger audience.
Due to the perceived value of a real estate property as an asset of tangible value, this movement towards "liquidity" of real estate assets via tokenization as an alternative form of investment may also influence the REIT stock market behavior.
Many more solutions will likely emerge to unravel the complexities of the lucrative real estate transaction, allowing not only increased transparency and reduction in transactional costs but also opening the market for streamlined international real estate transactions.
This can profoundly impact the roles of professionals and intermediaries involved in the real estate transaction process, such as lawyers, agents, and brokers.
We can also expect that enterprise-level analytics and tools, typically reserved for large institutions, will become readily available to individual real estate investors, allowing them to be more competitive and agile.
New buildings would be expected to incorporate smart technologies to meet consumer expectations, while traditional buildings would undergo a digital transformation.
Moreover, with the advent of 5G internet technology, we can anticipate the full realization of smart cities. The incredibly high bandwidth and low latency of 5G will enable a new generation of PropTech technology that can accelerate AI and machine learning to unlock the full potential of smart cities.
Conclusion
The real estate sector is amidst a profound period of change. Technological advances are transforming how we buy, sell, rent, and manage properties, and the industry must adapt at an ever-increasing pace.
This can be seen in how real estate startups challenge traditional businesses, with new companies and platforms constantly emerging. Moreover, established firms must also innovate to stay ahead of the curve. In such a fast-moving landscape, those who don't embrace change risk falling behind.
As the real estate sector continues to evolve, we must adjust how we think to keep up with the latest trends and best practices. Only by doing so can we remain at the forefront of this rapidly changing industry.