The Importance of Data in Commercial Real Estate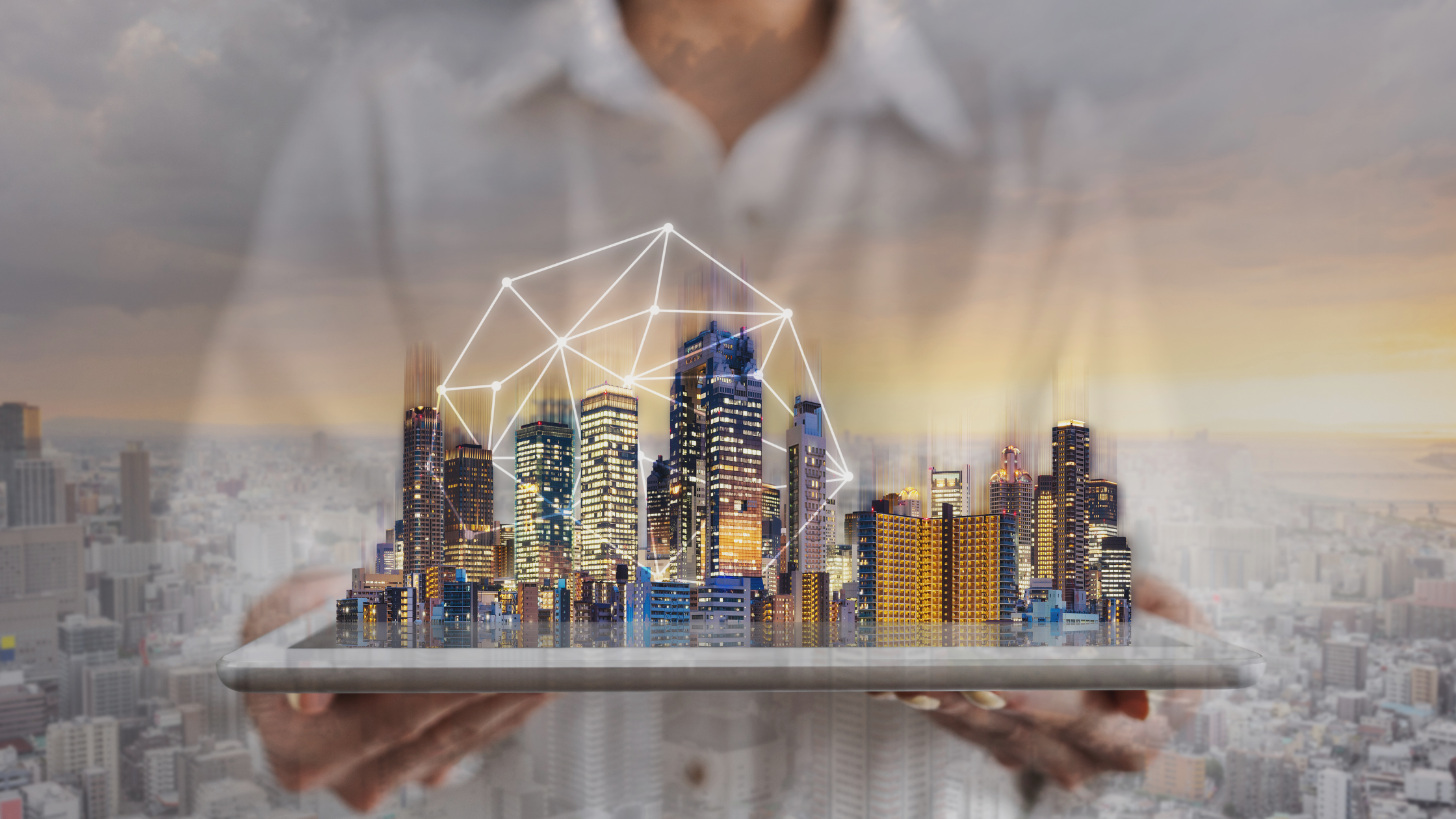 Businesses across different sectors have been leveraging data to streamline their business, reduce costs, develop marketing strategies, and increase revenues. The real estate industry is no different.
Through property technology platforms and apps, data can be extracted, analyzed, and used to make better-informed decisions.
In this article, we´ll take a deep dive into the various ways that data is being used in the commercial real estate industry to make better-informed business decisions, improve ROI, create operational efficiencies, enhance collaboration between teams, and improve communication and connections with investors, owners, managers, tenants all other stakeholders in the commercial real estate industry.
Index
Data in the Commercial Real Estate Sector
How data can inform better investment decisions
How the use of data is changing the management of multi-family properties
Use of data in property management
SmartTech and commercial real estate
Data in the Commercial Real Estate Sector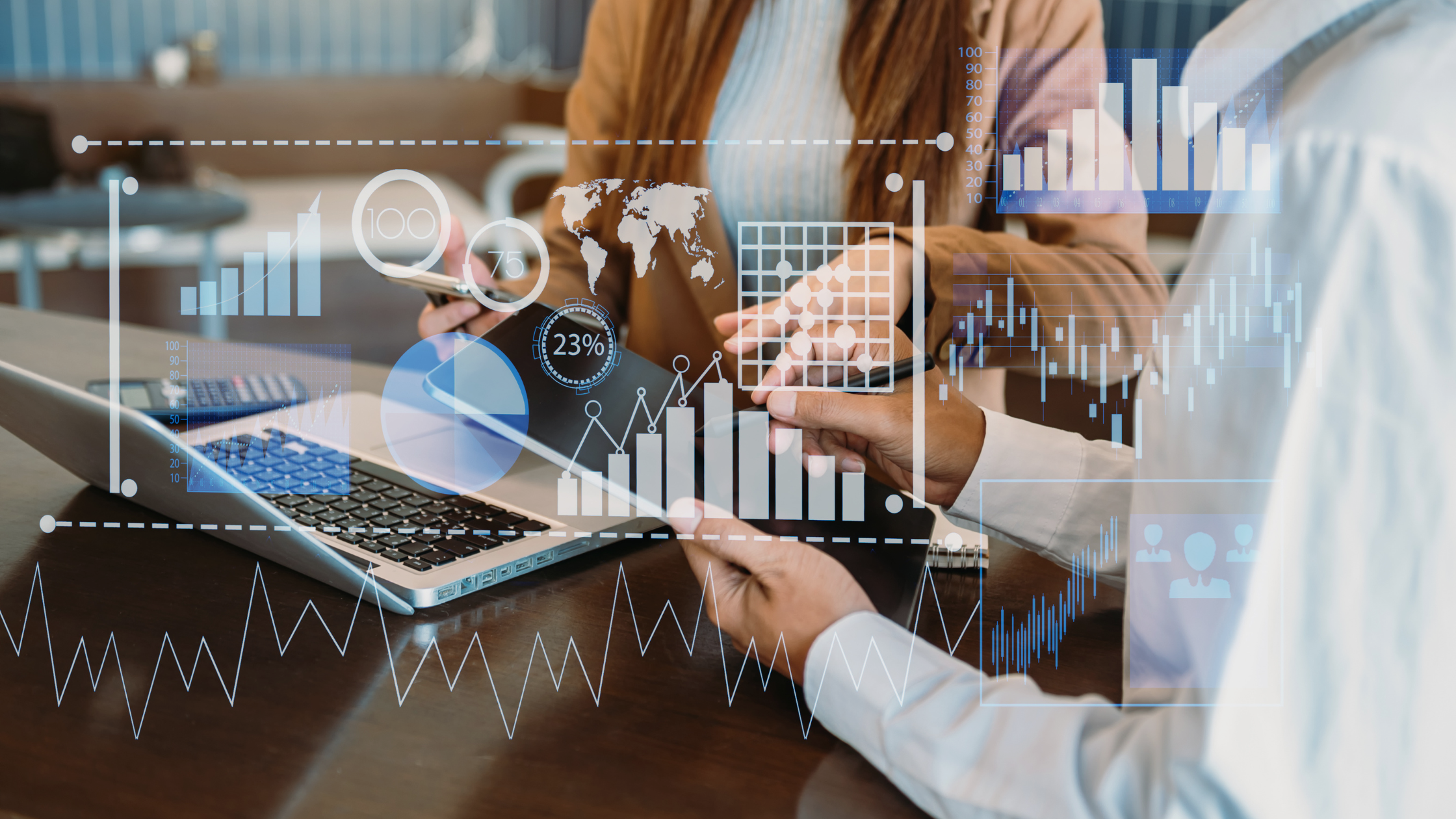 The uptake of data-driven property technology solutions in commercial real estate developed later than the residential real estate sector but has been growing rapidly over the past five years. Today, data-driven use of technology is being used at all stages of the commercial real estate process, from identifying investment opportunities, deal execution, and management, to managing portfolios of commercial and multi-family properties.
The data for commercial real estate software platforms is collected from various sources, including publicly available real estate records, social media, voluntary surveys, law enforcement data, and other publicly available sources.
How data can inform better investment decisions
The availability of real-time data has revolutionized the commercial real estate investment industry, increasing transparency, digitizing workflows, and increasing efficiencies for investors. In the past, investors primarily used their intuition and trusted their instinct, using questionable data to justify their investment decisions. However, today´s investment environment relies much more on using data to drive the investment decision-making process.
Historically, commercial real estate investment firms would store their data in spreadsheets and siloed databases. Different investment teams would have their data silos with other metrics and variables, and data was often outdated.
Today, data in the commercial real estate investment space is amalgamated and utilized on specialized platforms such as Dealpath, Compstak, and Real Capital Analytics which enable commercial real estate firms to access real-time data, such as sales transactions, financings, refinancings, property profiles, lenders, debt terms, market pricing, etc. Using cloud-based technology, investment team members can input internally sourced data. The entire team can see the changes in real-time.
Team members then have access to all the investment firm´s data immediately. For example, an investment firm can decide whether to purchase a commercial building based on specific data such as rental, vacancy, energy, maintenance, and other metrics.
The result is that with this enhanced internal and external real-time data, investment teams can identify better investment opportunities, with better rates of return, with the confidence that the data upon which they are basing their decisions is accurate. In addition, investment teams can make investment decisions quicker, accelerating the screening process, and can move on to researching the next investment opportunity. These operational efficiencies directly lead to an increase in revenue.
Efficient deal management and execution
Property management platforms have also made it easier to manage commercial real estate transactions and simplify workflows. Whereas previously, updated deal documents would be sent to multiple email groups, they can now be uploaded instantly to the deal platform for all relevant parties to review. Similarly, information updates and changes to the deal can be posted to the platform, streamlining communication between all parties and ensuring transparency during the deal execution process.
By streamlining the deal management process, deals can be closed quicker, and with the time saved, investment teams can concentrate on scaling up their deal pipelines, closing more deals, and increasing revenue.
Automated Reporting
Traditionally, reporting was a burdensome process, requiring different departments to provide information, for this information to be formatted, and a report then created. Modern commercial real estate platforms enable reports to be generated with a few clicks and immediately sent to the deal team and other relevant parties.
How the use of data is changing the management of multi-family properties
Property technology and data-driven solutions are also transforming how multi-family properties are managed. While this has been an ongoing process for several years, it was boosted during the pandemic, when 'virtual' solutions became necessary.
There are numerous ways property technology has helped streamline processes throughout the rental cycle, collating and utilizing data to save time and cost and creating operating efficiencies for property owners, managers, and residents alike.
Efficient customer relationship and lead management
Customer relationship management (CRM) systems have been around for many years, but only recently have they been adopted by owners and operators of multi-family properties. CRM platforms have been developed specifically for multi-family properties, revolutionizing the leasing process, maximizing real-time data, enabling operators to efficiently track leads and lease conversions, and improving customer service.
CRM systems have increasingly been integrating artificial intelligence (AI) chatbots to help operators and owners understand where their leads are coming from and how best to convert them. Automating communication is another critical integration in the CRM suite of tools that operators use to maintain regular and timely communication with leads. So, when a lead contacts an owner, they will receive an immediate reply, and the lead stays warm until the manager or agent can call them to follow up.
Smart lock technology and self-guided tours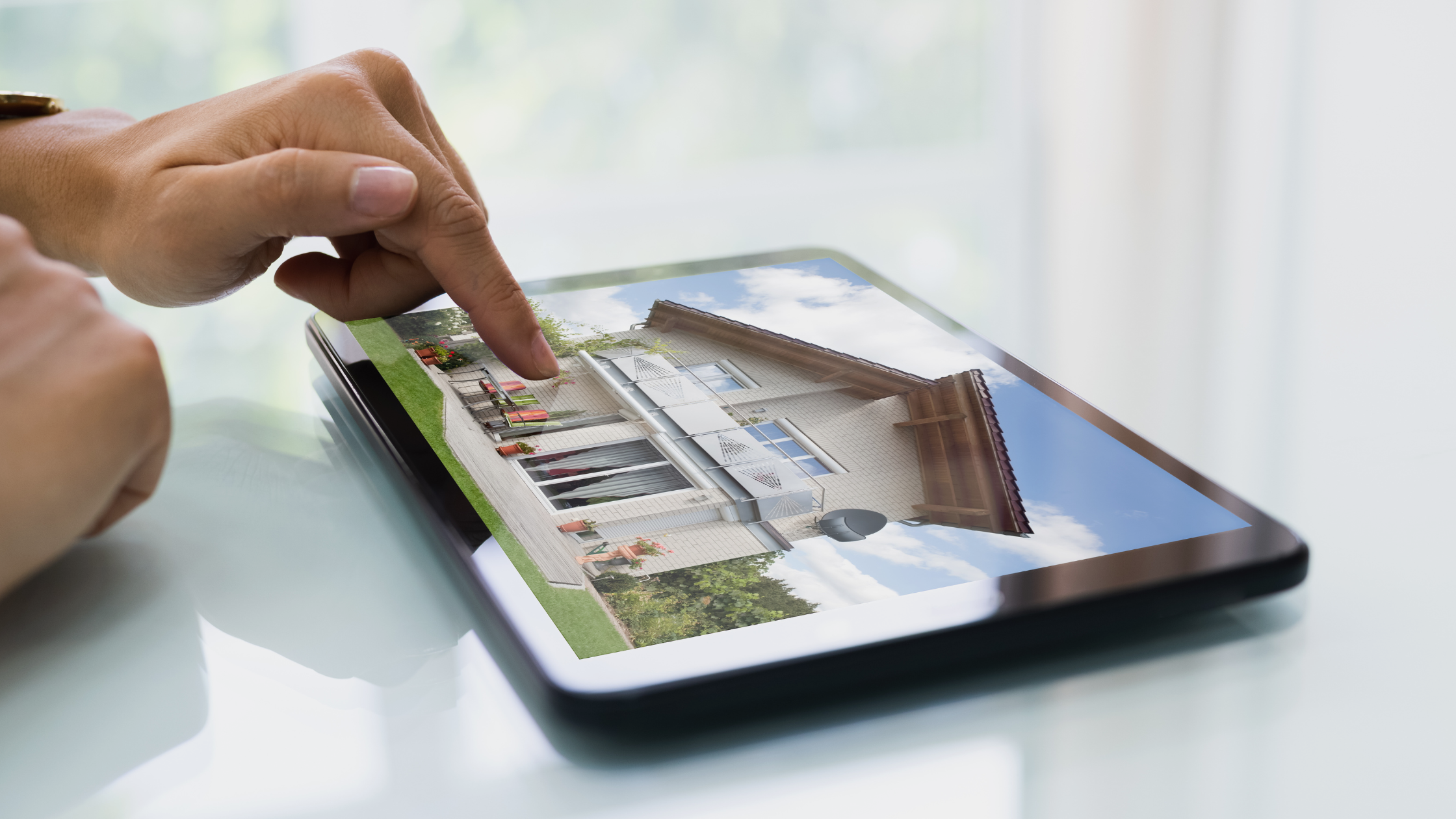 Traditionally, when a prospective tenant wanted to view a unit, the property manager would have to be physically on the premises and give a tour of the property. However, with smart lock technology, the property manager can arrange a time for the viewing and remotely open the door, giving access to the prospective tenant and saving the property manager time. Before the viewing, the prospective tenant would sign up for an app and book a time slot to view the property.
This process saves time and creates efficiencies for both parties – the prospective tenant can book a convenient time slot instead of agreeing on a time when the property manager is available. From the perspective of the property manager and owner, more viewings can be arranged, and more time is freed up for the manager.
According to Colorado-based multifamily REIT United Dominion Realty Trust, 97% of their property tours were self-guided, which led to property managers spend, on average, five minutes with a prospective tenant during a tour, as opposed to 55 minutes previously.
And if the prospective tenant likes the building, some platforms even have the capacity for the lease to be ´virtually´ signed on the spot.
Tenant onboarding
Data-driven property technology is increasingly being used to streamline the tenant onboarding process. Modern software solutions can verify the prospective tenant's personal and financial information, run background and credit checks, and manage all documentation.
For example, one real estate software provider, Funnel Leasing, integrates 'FinTech' with 'PropTech,' allowing prospective tenants to verify their income by logging into their bank through the platform.
In addition to streamlining the leasing process by avoiding paper applications and going through old pay stubs, these online leasing tools eliminate the risk of fake documents and fraudulent applications, reducing the risk of non-payment of rent and evictions.
Use of data in property management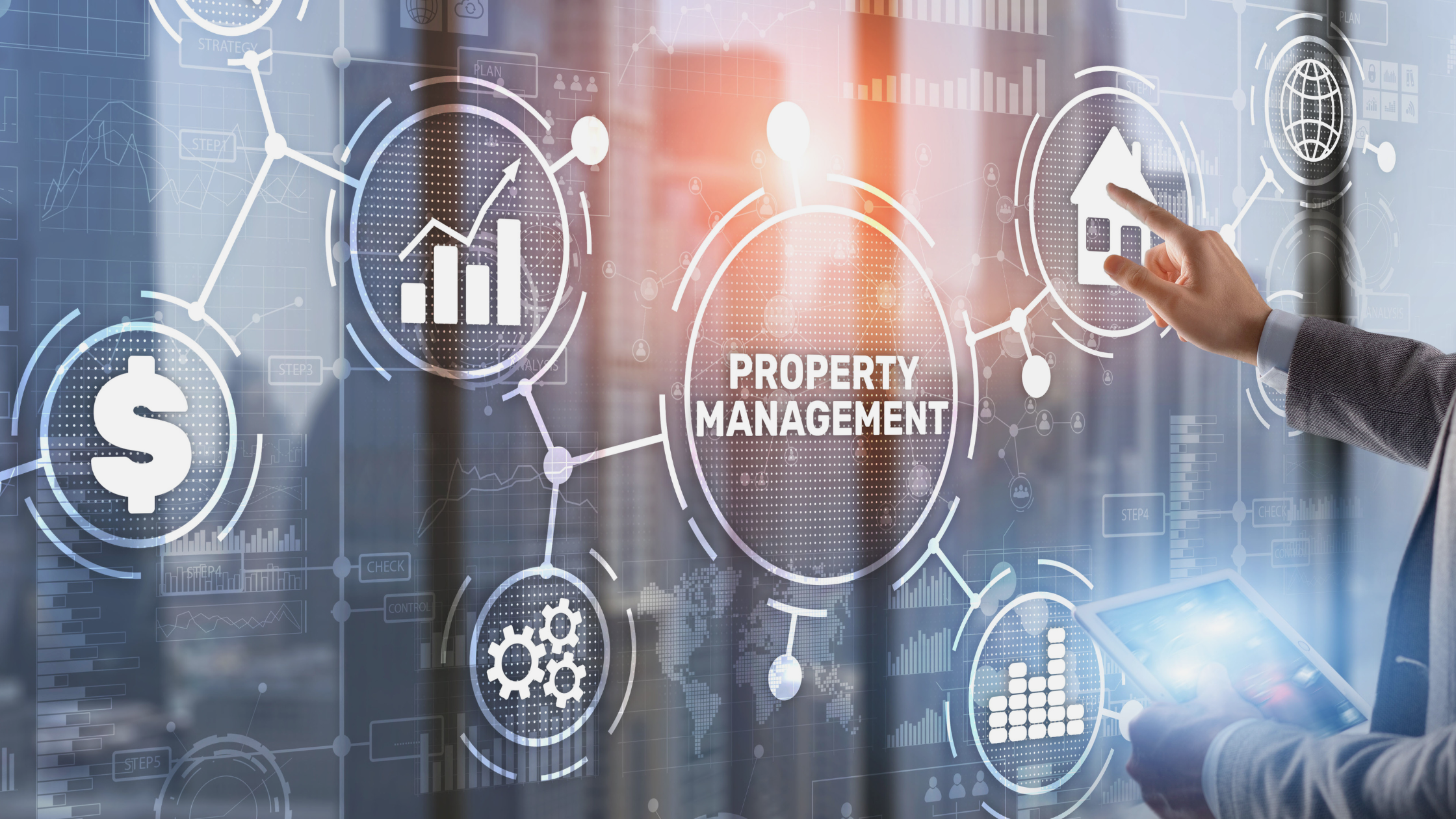 The use of data is increasingly being used in software solutions to offer property owner clients a complete solution for multi-property management. In addition to the tenant screening and onboarding mentioned above, modern multi-family data-driven platforms handle lease payments, maintenance requests, inspections, document management, accounting, reporting solutions, and vacancy tracking and offer bulk communication with residents.
Some property management platforms, such as RealPage and Appfolio, offer a resident portal to arrange online rental payments, raise maintenance requests, automatically renew leases online, and even set up resident groups to connect with other residents.
Property management software solutions are offered on a subscription basis, usually priced per unit, and therefore the owner does not incur any expensive upfront IT costs. The workflow automation offerings and increased resident self-service functionality increase productivity and capacity for owners and managers, reducing overall costs and increasing profitability. These platforms are also highly scalable, allowing for the growth of a property portfolio with minimal increased overhead.
There are also niche property software solutions, leveraging data and offering specific solutions that can save owners and managers time and money. For example, iRestify is an all-in-one software, service, and management solution specializing in maintenance and operations management for owners and managers of multi-family and commercial properties. The platform provides work order management, on-call scheduling, inspections, make-ready, and due diligence.
The real-time data is available to all team members, enabling owners, managers, and maintenance supervisors to create and manage workflows, increasing Net Operating Income, reducing turnaround times, and improving overall property conditions. The data captured by the iRestify platform can then be used to provide information directly to lenders and investors who will need detailed information about a property before closing a deal.
SmartTech and commercial real estate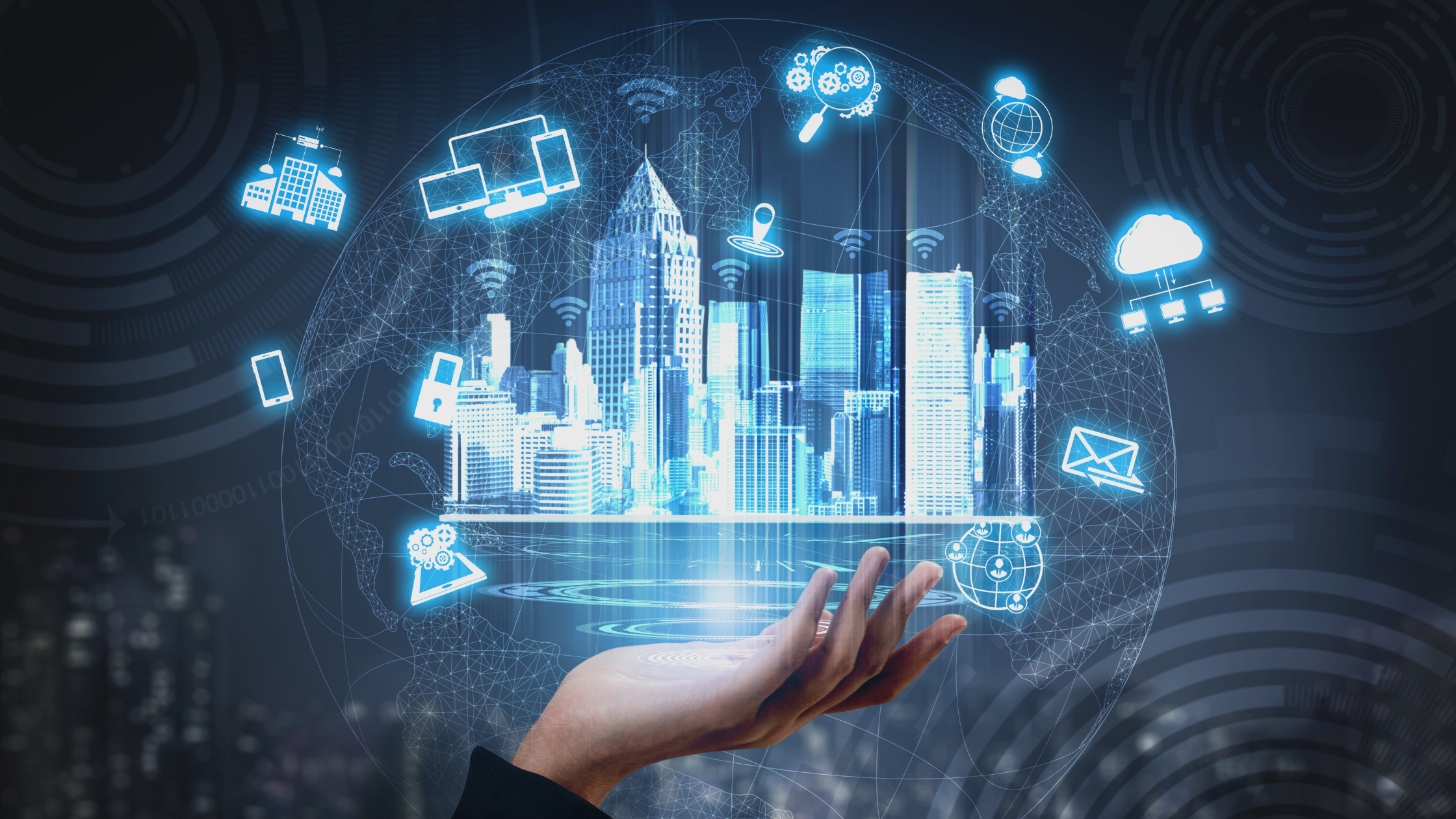 Property technology software in this space uses data relating to the physical condition of the property to reduce maintenance costs for building owners. Smart technology, also known as the Internet of Things, enables managers to control all aspects of property management more efficiently, from controlling light and energy to creating cost savings, reducing the building's environmental footprint, and creating a safer environment for residents.
A network of devices and smart sensors throughout a building can relay data to the manager in real time relating to a building´s temperature and maintenance, assess the state of the building, and predict any faults or risks. Predictive maintenance can then be carried out, and any faults rectified to prevent significant damage and deterioration of the property further down the line.
The future of data use in commercial real estate
While the use of data will not completely replace individual expertise or innovation in the commercial real estate sector, the use of data has and will continue to enable real estate professionals to make better data-driven business decisions, to manage and execute deals in a significantly more efficient way, and to create operational efficiencies in the management of multi-family properties, or a portfolio of commercial real estate properties.
In the future, the increased use and reliance on data will also go hand in hand with advances in Artificial Intelligence (AI) and Machine Learning (ML), and the importance of data in commercial real estate will increase as more PropTech software tools are developed.