What is ConTech and how is it transforming real estate construction?
What is ConTech?
ConTech, or 'Construction Technology' in its broadest sense, refers to adopting technology solutions in the construction sector. Technology has been employed in various ways; many ConTech solutions aim to increase efficiencies and reduce construction costs, from the planning and designing stages to the construction and, ultimately, the management of the finished building.
ConTech also refers to the use of innovation and technology to develop methods and processes to reduce the environmental impact of the construction industry.
Traditionally, the construction sector has been slow to adopt technology solutions, and ConTech was considered a 'niche' sector within the more expansive 'PropTech' space. According to Forbes, only 16% of PropTech solutions were focused on the construction sector, while over 50% of solutions were dedicated to reducing inefficiencies in the sales and leasing spaces.
However, the last several years have seen a massive advance in the use of technology in the real estate construction sector. In 2021, more than $4.5 billion was invested in ConTech technology alone, three times the amount in 2020. While ConTech is still at a nascent stage, it is set to become an integral part of the real estate construction process in the years to come.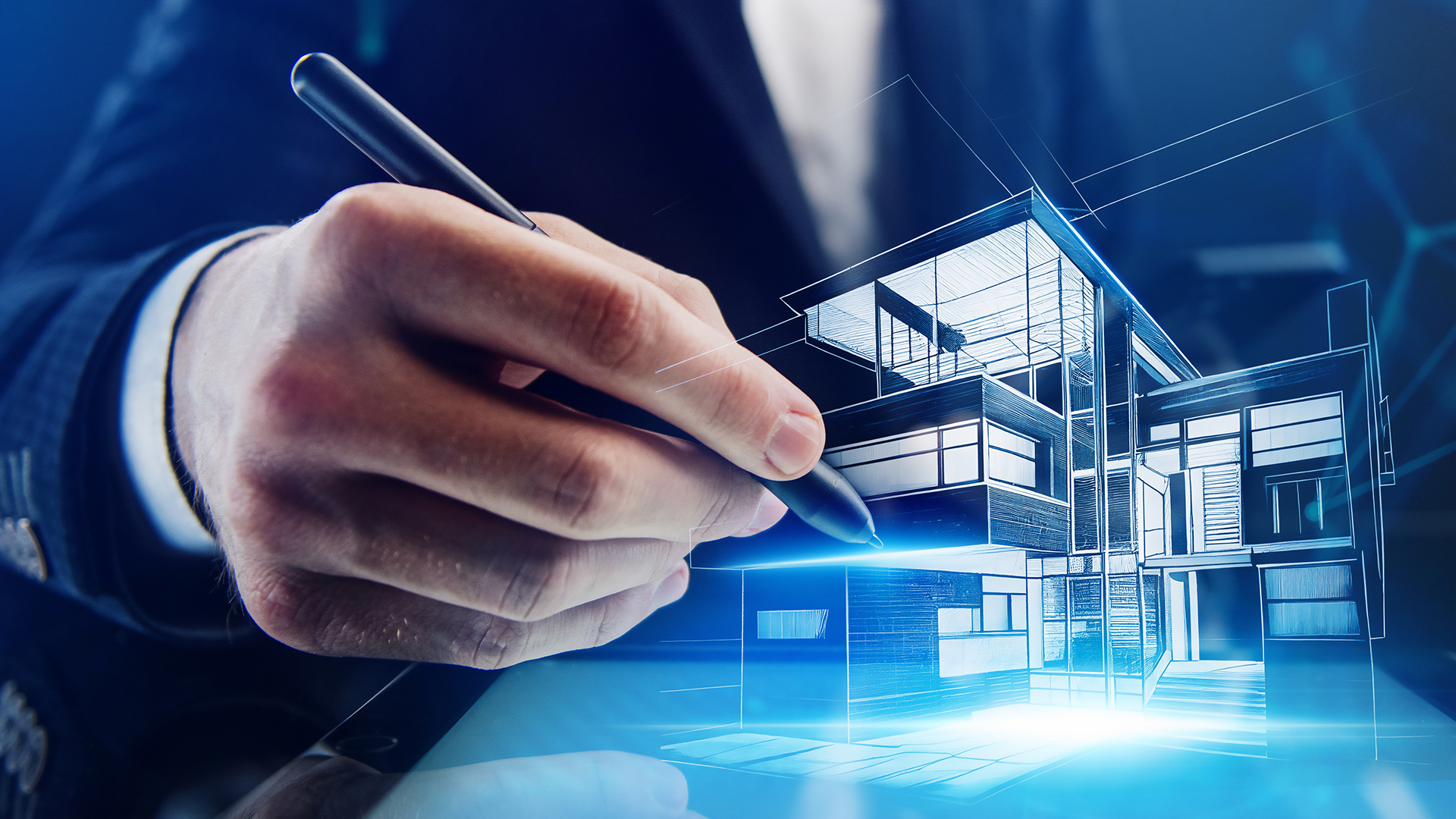 ConTech takes many forms; some of these technologies include 3D modeling, printing, scanning, virtual reality, prefabrication, wearable technology (to protect construction workers and assist in communication), data analytics, and technological solutions which use real-time data to improve communication between buildings using smart sensors, etc.
ConTech companies have developed software platforms that integrate the workflow processes of the various stakeholders in a complex commercial real estate construction project, including architects, engineers, and construction contractors. ConTech is also very active in developing solutions to cut CO2 emissions and reduce the carbon footprint throughout the construction process.
Like all other sectors, technology is helping North America's commercial real estate construction industry to evolve, increase efficiencies, save time and money, and make construction sites safer for workers.
Index
Differences between ConTech and PropTech
While ConTech can be seen as being a part of the wider 'PropTech' sector, ConTech is a separate sub-sector. While most 'PropTech platforms offer sales, leasing, and investment solutions, ConTech focuses solely on technology solutions in real estate construction. Most of these solutions are to be found in the commercial real estate sector, and in this article, we'll take a deep dive into how ConTech is transforming the commercial real estate construction sector.
Applications of ConTech in the commercial real estate construction sector
Let´s look at some specific examples of how ConTech is revolutionizing North America's commercial real estate construction sector.
Building Information Modelling (BIM)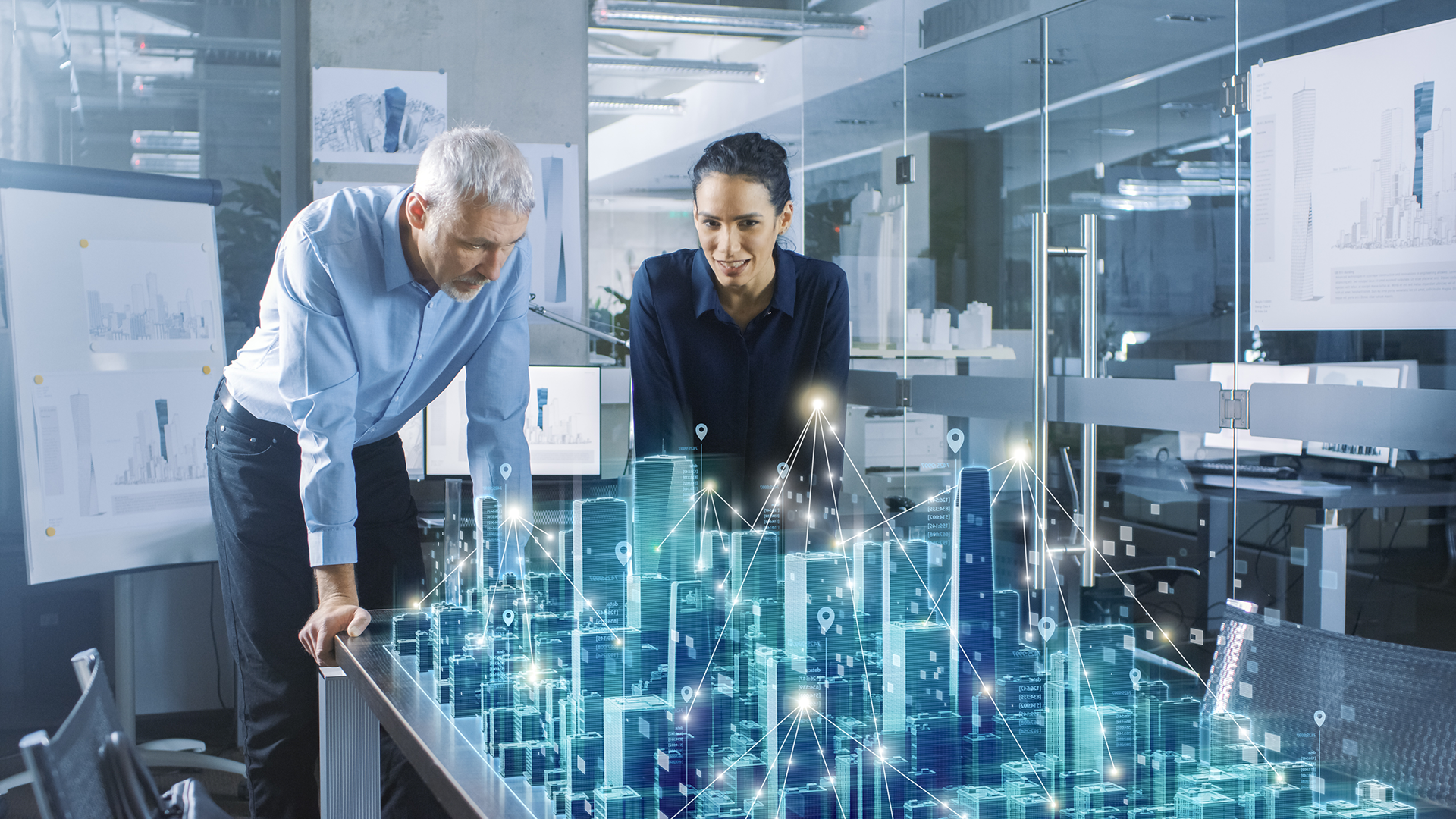 According to Autodesk, one of the leading Building Information Modelling ('BIM') technology providers in the United States, BIM is an intelligent 3D model-based process that gives architecture, engineering, and construction (AEC) professionals the insight and tools to more efficiently plan, design, construct and manage buildings and infrastructure.'
In plain English, BIM is used to create and manage data during the design, construction, and management of a commercial real estate project. There are a variety of key benefits of adopting such a process:
Better onsite communication and collaboration
Multidisciplinary teams, including architects, civil engineers, and contractors, have access to live data via the Cloud to enable real-time collaboration.
Preconstruction project visualization
BIM technology allows users to plan and visualize an entire commercial real estate construction project before breaking ground. 3D simulations and visualizations enable clients to visualize what the space will look like when finished and, if necessary, allow changes to be made to the building before construction starts, saving time and avoiding potentially long delays to the project.
Improved project management and scheduling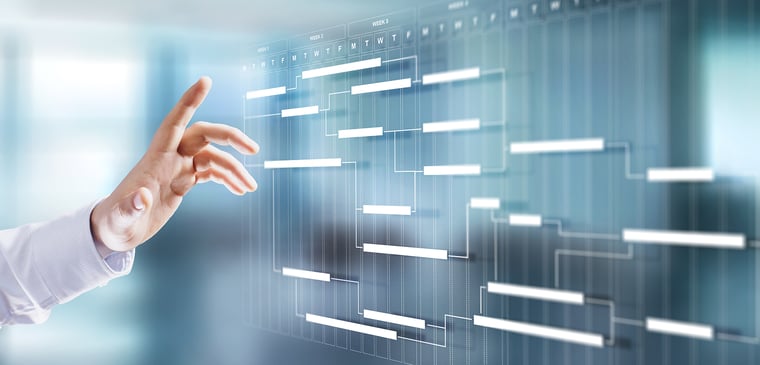 On a traditional commercial construction project, the responsibility for construction scheduling usually falls on a single person or several people, whose duty is to ensure when one part of a project needs to be completed and when the next scheduled job should commence.
However, those parties responsible for meeting the construction schedule deadline are frequently separated from the scheduling process. As the work proceeds, the original schedule will not be updated to account for real-time changes or events that could cause a delay in completing the job.
Adopting a BIM workflow process enables all relevant parties to be involved at all stages of the construction process, from planning and design to the construction process. As a result, project scheduling and sequencing are greatly improved, leading to better decision-making, greater transparency, and significant cost savings.
Save time and money with prefabrication and offsite construction
While prefabrication has existed in some form in the construction industry for many years, BIM technology has enabled a significant uptake in how much prefabrication can be done offsite. As well as saving time, it allows critical elements of the construction process to continue offsite, for example, in inclement weather, which would otherwise stop work on the construction site.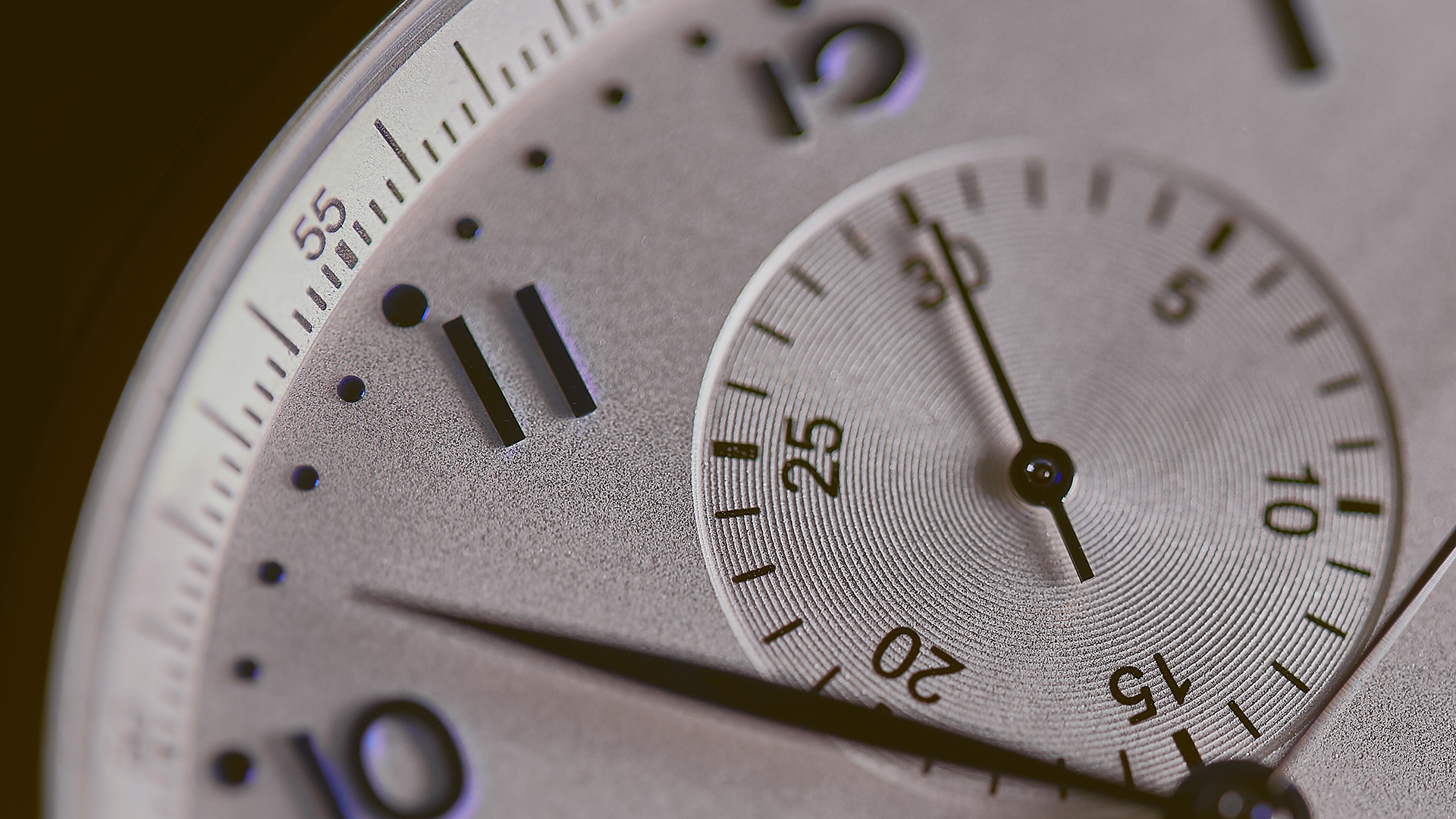 BIM technology is growing exponentially, which is forecast to continue. According to Autodesk, one of the leading BIM technology providers, 41% of contractors use BIM in their construction contracts, which is set to rise to 69% by 2024. Similarly, over 60% of architects use BIM, which is set to rise to 89% by 2024. In 2018, Autodesk purchased Plangrid, a San Francisco-based company operating in the BIM space, for $875 million, signaling the value and importance of construction software in the ConTech space.
How ConTech is helping to build greener buildings
The building and construction industries account for nearly 40% of global CO2 emissions, arising from all aspects of the construction process, the manufacturing and transportation of construction materials, the construction process itself, and waste and debris produced from the construction process. Therefore, the construction industry will need to lead in meeting emissions targets.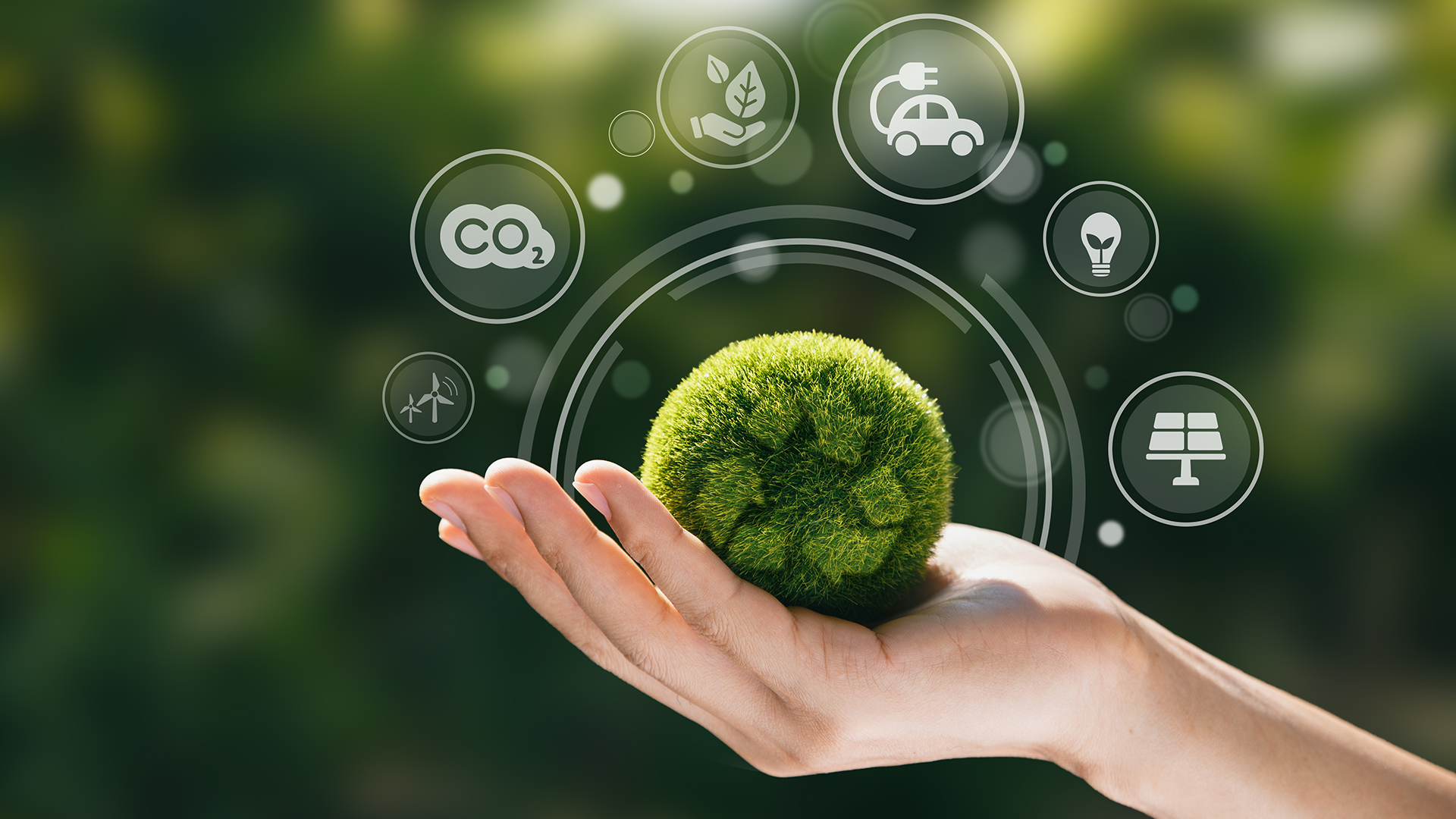 ConTech solutions are leading the way in helping the construction industry build greener and more sustainable buildings. In 2021, ConTech solutions promoting and facilitating greener and more sustainable construction attracted the most investment, according to Cemex Ventures. Investment in his area is likely to increase further in the coming years.
ConTech is helping to make the real estate construction industry greener in several ways:
Reducing construction waste
According to the US EPA, the global construction sector will generate 2.2 billion tonnes of waste by 2025.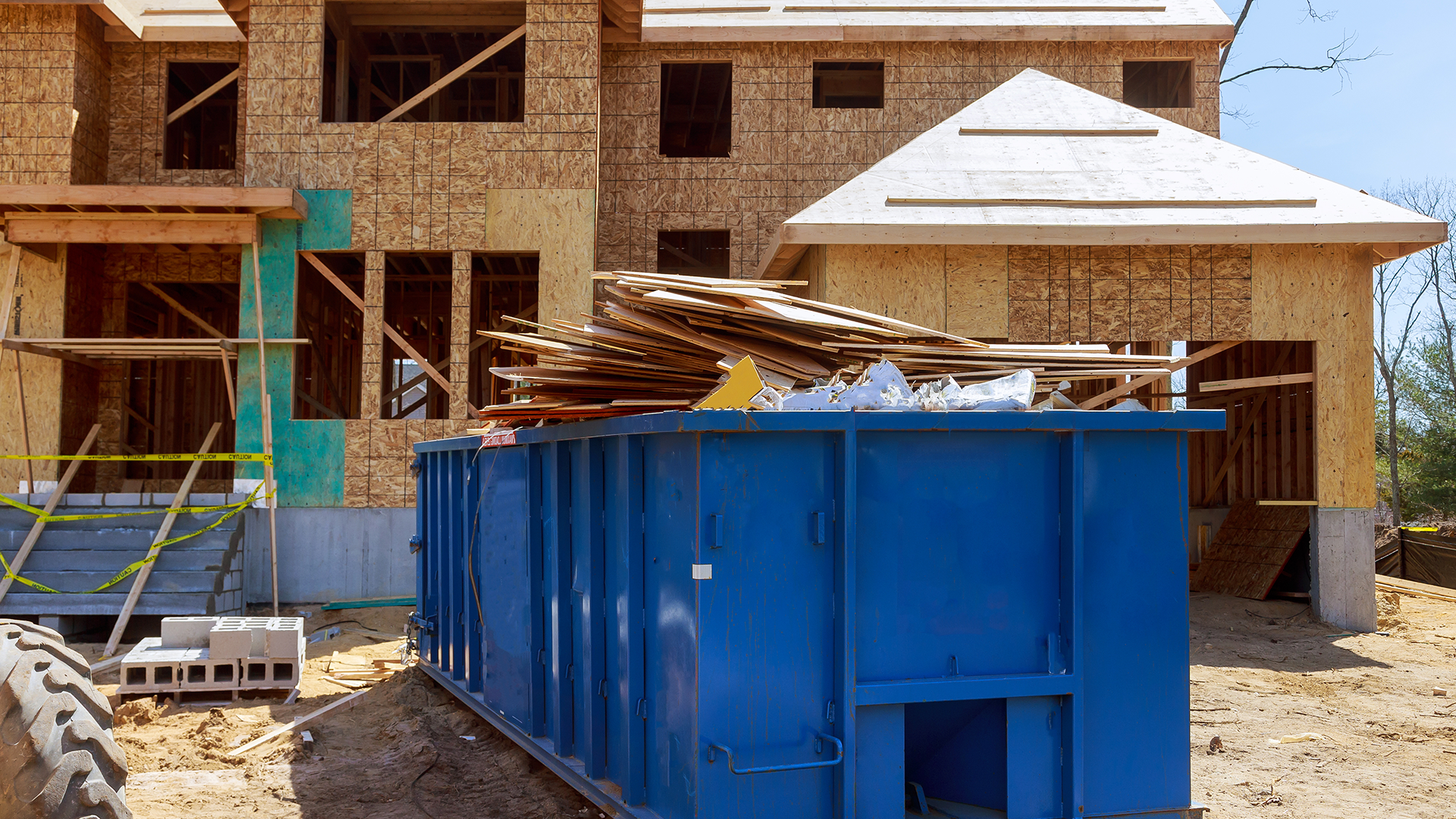 Several ConTech start-ups have developed technology to address this issue, using modern technology to recycle construction waste material through a process called fossilization; others are creating data-driven solutions to make it easier and cheaper for managers of construction projects to source affordable and efficient waste management solutions.
Production of more sustainable building materials
The use of concrete, steel, and aluminum in the construction industry accounts for 23% of the total emissions. Several ConTech companies have developed an alternative, sustainable building materials. For example, the Canadian company, Carbicrete, has developed an alternative building material to concrete that is cement free and involves a production process that is carbon negative.
Reducing CO2 Emissions
A recent innovation that construction technology has introduced to manufacture building construction materials is the capture and storage of carbon dioxide during the manufacturing process. For example, Blue Planet Systems, a California, US-based company, has used technology to develop a process that adds the CO2 captured from emissions to calcium from construction waste to make sustainable aggregates.
3D printing
3D printing offers numerous sustainability and waste reduction advantages in the construction industry. While the technology and adoption are still at an early stage, onsite 3D printing offers a glimpse into the future of modern construction projects.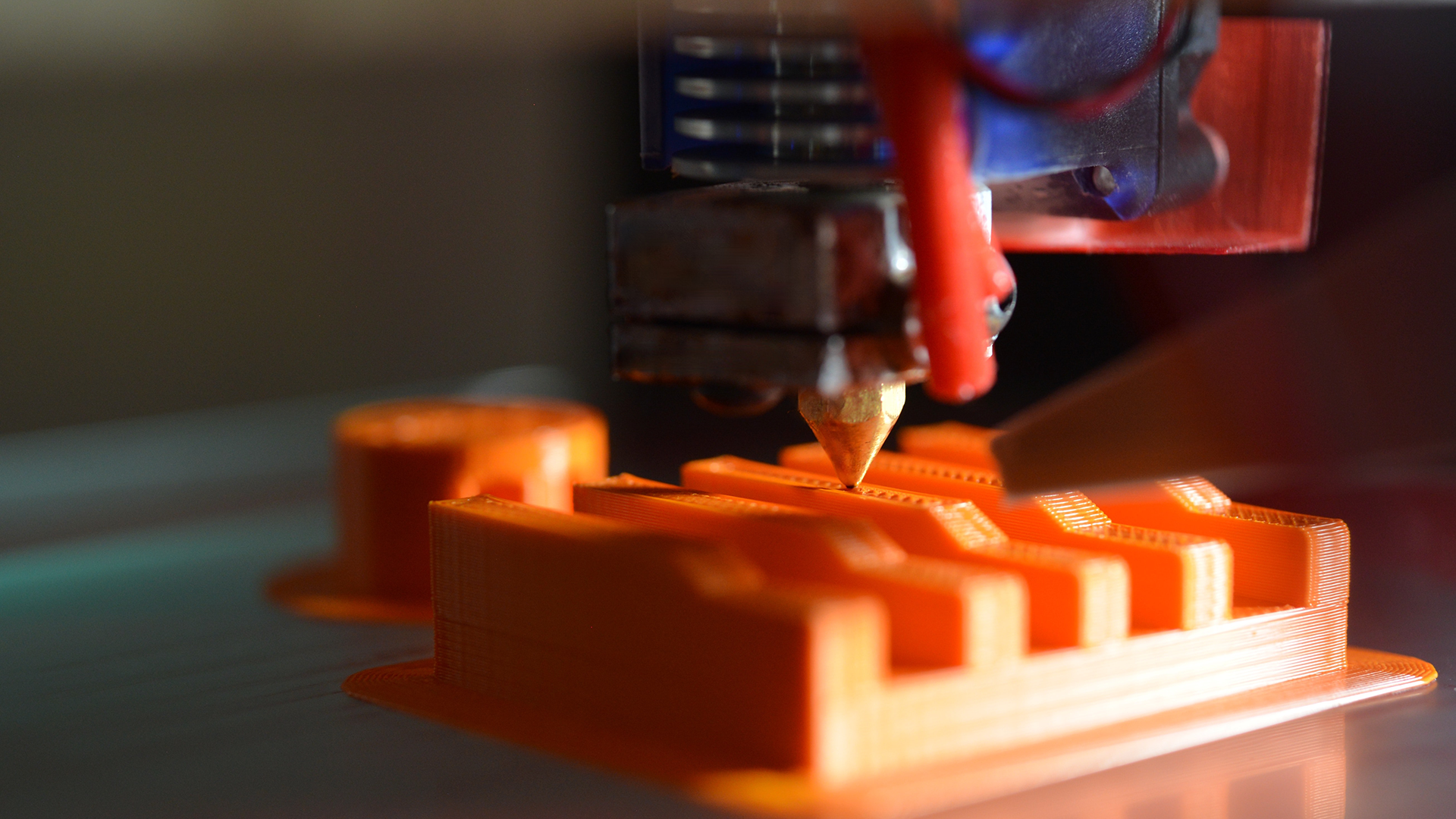 Onsite 3D printing will reduce the need for heavily polluting and expensive transportation of construction materials and will eliminate the need for sanding, finishing, or milling, which will, in turn, significantly reduce waste generated by the construction project.
Currently, 3D printing has largely been limited to residential construction projects. Still, the technology is rapidly evolving, and just last month, the largest US-based 3D printing project was completed in Houston, Texas. It is only a matter of time before 3D printing also becomes an integral part of the construction process in commercial real estate.
Drones and wearables: innovating existing tech for the construction industry
Drones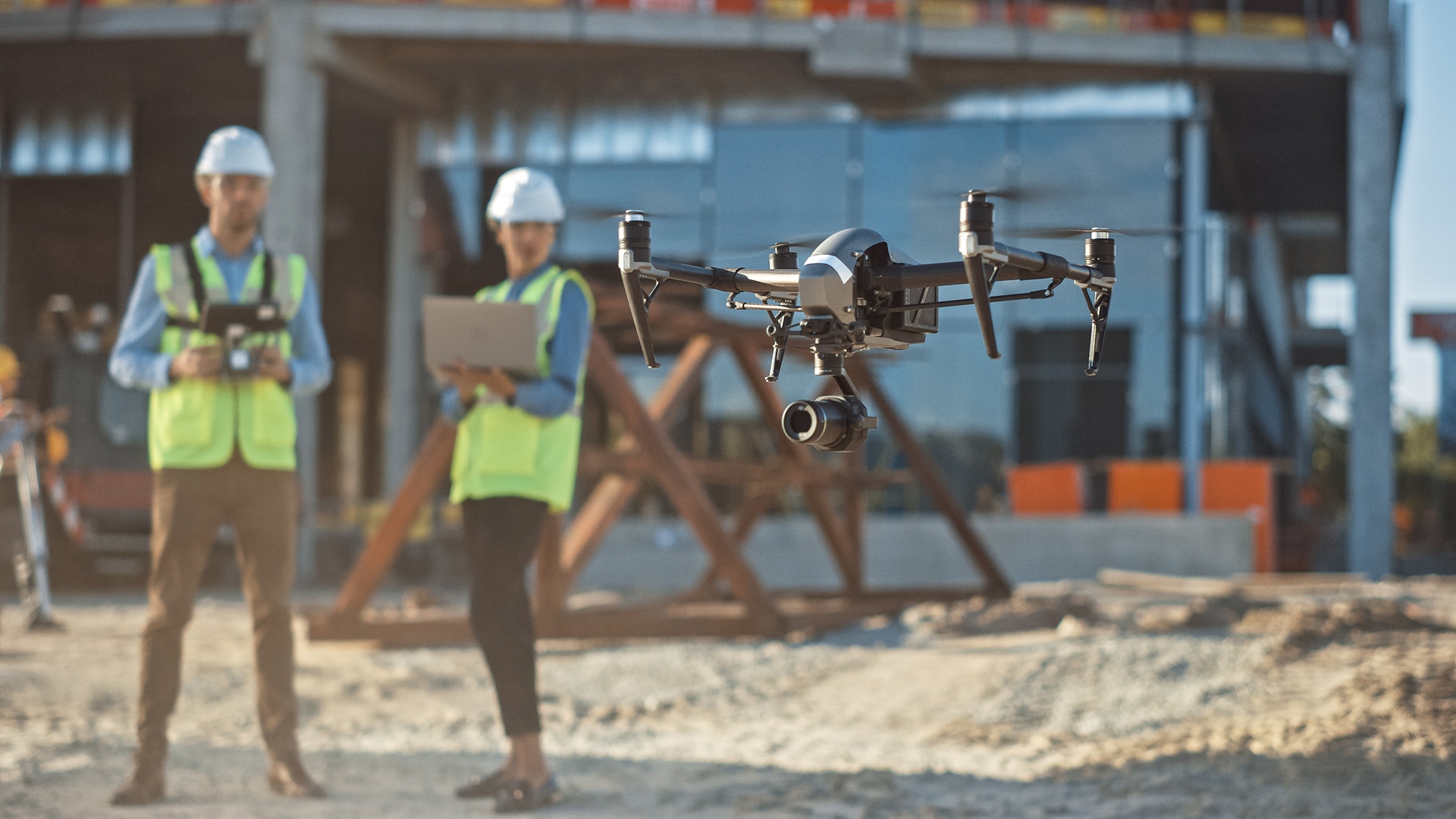 While not a strictly 'ConTech' innovation, drones are increasingly used in the construction industry. For example, before breaking ground, drones can be used to survey land much more efficiently and quickly than by hand. A drone can then create a 3D map of the land using the data it captures, giving the architects and construction team the necessary information much quicker than a team of surveyors could provide.
Drones can also assess the construction site from height and potentially identify problems that could not be identified from the ground.
From a health and safety perspective, drones also offer an advantage, for example, by carrying out inspections at height, a task which would otherwise have to be carried out by a construction worker, with the accompanying potential for injury.
Wearable technology
Accidents on construction sites are inevitable, even on well-managed sites adhering to all relevant health and safety regulations. ConTech solutions in this space are helping improve safety for onsite construction workers.
For example, in many modern construction projects today, construction workers wear smartwatches with an inbuilt motion sensor in the watch. This sensor can detect if a worker has fallen. This event will send an alert to the site manager, who can then call the emergency services and immediately locate the injured worker's position.
VR and AR headsets can also help construction workers to walk through the plan for the finished construction project – the workers can see exactly how the finished building will look, identify any potential problems, and even provide information such as hidden pipes, wires, etc., hidden behind drywall.
Conclusion: why is ConTech so important to the construction industry?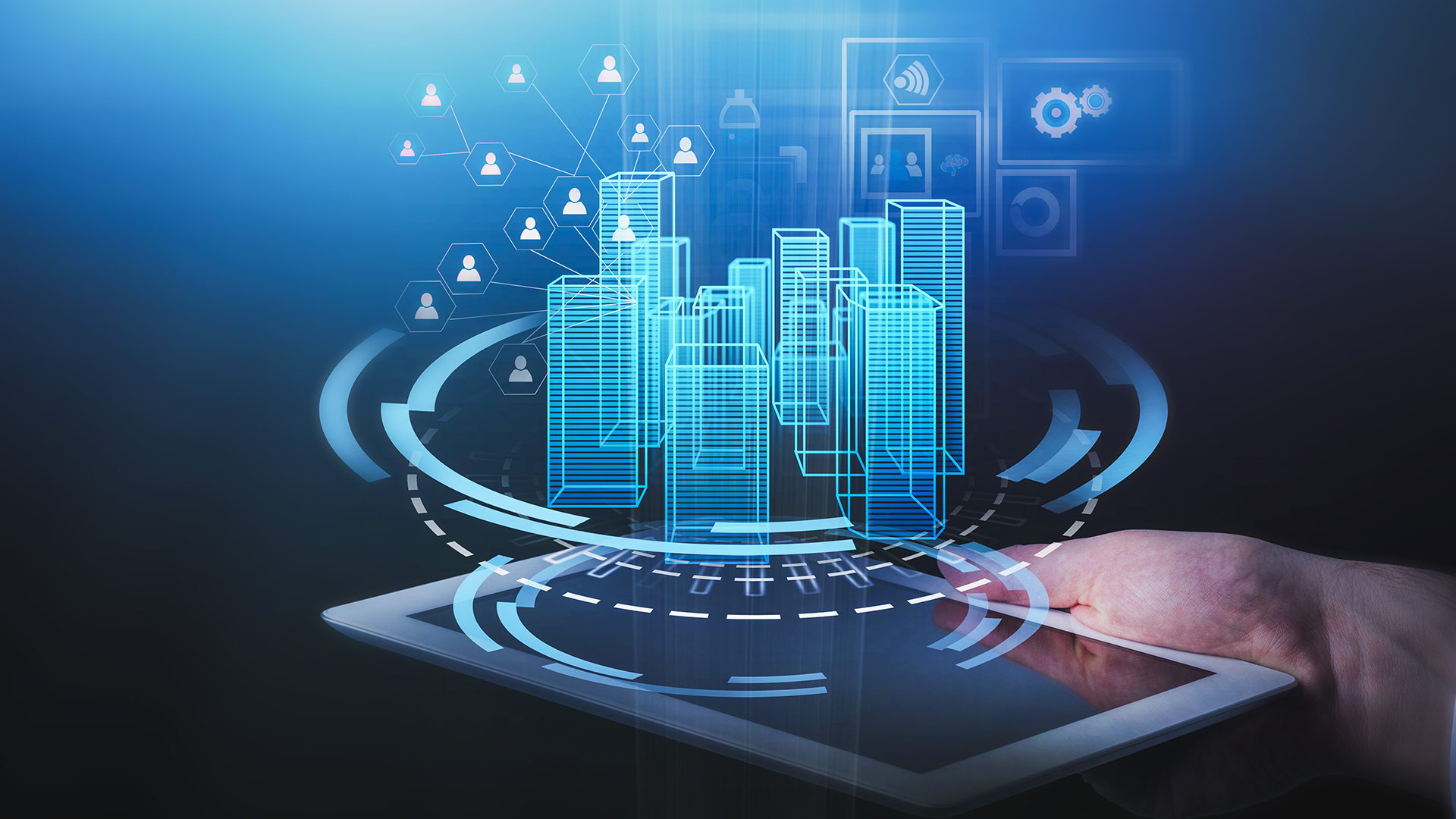 Technology solutions across different sectors, whether PropTech or FinTech, have been lauded as improving efficiencies, increasing profits, productivity, etc. But in the commercial real estate sector, the benefits of increased productivity are magnified because of historically poor productivity in the construction industry.
The construction industry is well known to suffer from poor productivity. A 2015 study estimated that employees were wasting up to 90 minutes per day looking for suitable materials and equipment.
In addition, today´s employment landscape means a severe shortage of skilled construction workers. As construction researcher Henry D'Esposito noted, 'If a new technology can ease collaboration across firms, reduce errors and miscommunication, or get more productivity from a limited pool of skilled workers, it has a good chance of finding demand.'
In the current economic and geopolitical environment, with rising inflation, higher energy prices, and higher prices for raw materials, commercial real estate construction costs have increased dramatically, significantly impacting build costs. Therefore, using ConTech to improve efficiencies at every stage of the construction process will become even more prevalent.
And equally importantly, technology solutions in the construction sector will continue to play a vital role in reducing the environmental impact of large commercial real estate construction projects, not only during the construction process but also in the maintenance and management of the completed building. In the future, ConTech will evolve further and push the boundaries of innovation in the construction sector.