iRestify's Made in Canada Series: Emily's House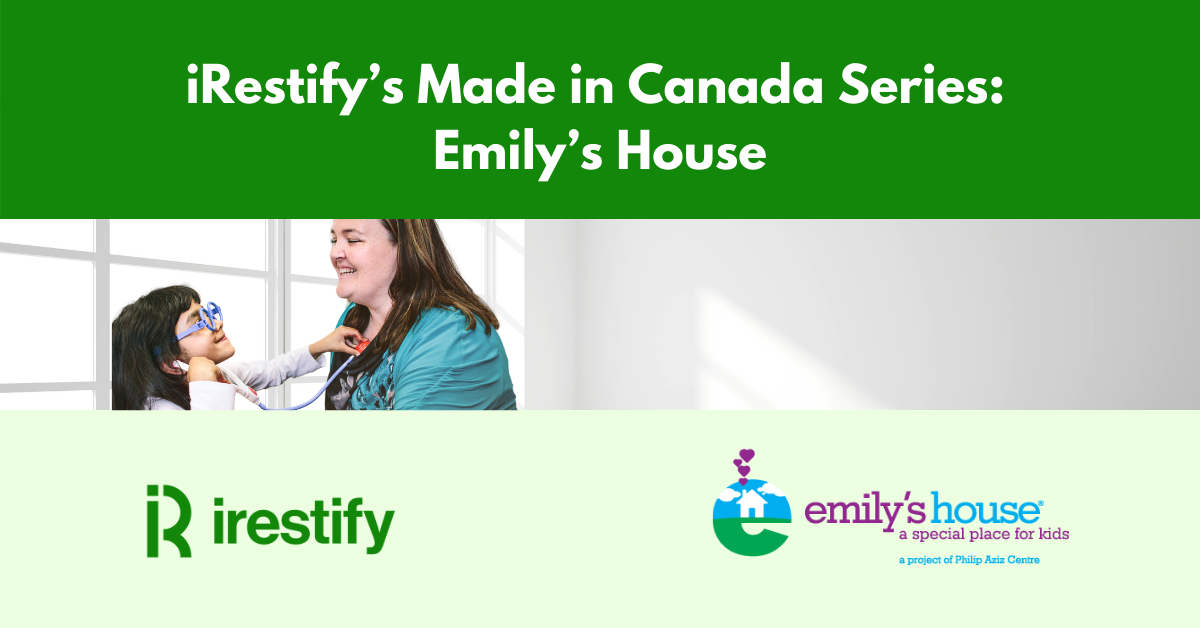 As part of a new "Made in Canada" series, we are featuring some of our clients and their phenomenal stories that make them forerunners in their industry. Today, we're talking with Dan Dempster, Director of Operations from Emily's House, a children's hospice that is an operating division of the Philip Aziz Centre for Hospice Care located on the Bridgepoint Campus.

iRestify: Emily's House is currently one of six children's hospices in Canada. The majority of Canadians are unaware of spaces like Emily's House which are dedicated to caring for children with complex needs. Can you please speak more about Emily's House and what Canadians that are unfamiliar with children's hospices should know about the environment?
Emily's House: Emily's House is a special place for kids and youth. A place of compassion, care, comfort, laughter, learning and play. Featuring a home-like, comforting environment, Emily's House is dedicated to caring for children with complex needs while supporting their families. Emily's House brings together high quality, respite and palliative care with the warmth and comfort of a child-focused environment that allows children and their families to have a home away from home for respite, pain and symptom management and palliative care.
iRestify: We simply love the way you use technology at Emily's House. Last Halloween for example, you introduced Virtual Reality trick or treating for the children in the facility. How has technology shaped the experience for the children and families that stay at Emily's House?
Emily's House: The virtual-reality Halloween experience was created by Wishplay, a Toronto-based non-profit organization. Staff at Emily's House welcomed the idea of providing a virtual-reality Halloween experience for the children and youth in care. The project allows children at Emily's House to feel as if they are going door-to-door alongside the actual kids. We're always looking for ways to make things adaptable for our children so they can experience life to the fullest.
iRestify: Emily's House is a unique facility as Toronto's only hospice for children facing life-threatening illnesses, we know that it is of the utmost importance that the environment at Emily's House communicates care, compassion, and comfort. We know our cleaning team feels like they're a part of the Emily's house family. Can you tell the readers a bit about what the unique and sensitive care means for your maintenance operations?
Emily's House: With all our service providers, we're looking for a trusted partner that understands our environment and the compassion and care that goes into this environment. iRestify's services help us achieve the highest standard of cleanliness, which contributes significantly to comfort measures for our patients and their families.
About iRestify
iRestify is the only B2B online platform that provides offices and property managers with an end-to-end digital workflow solution for cleaning services. iRestify operates in Toronto, Ottawa and Montreal and currently manages 60 million square feet. Look for iRestify in Boston, New York and Chicago in the near future!