Mobile Property Inspections: Putting the "Eye" in iRestify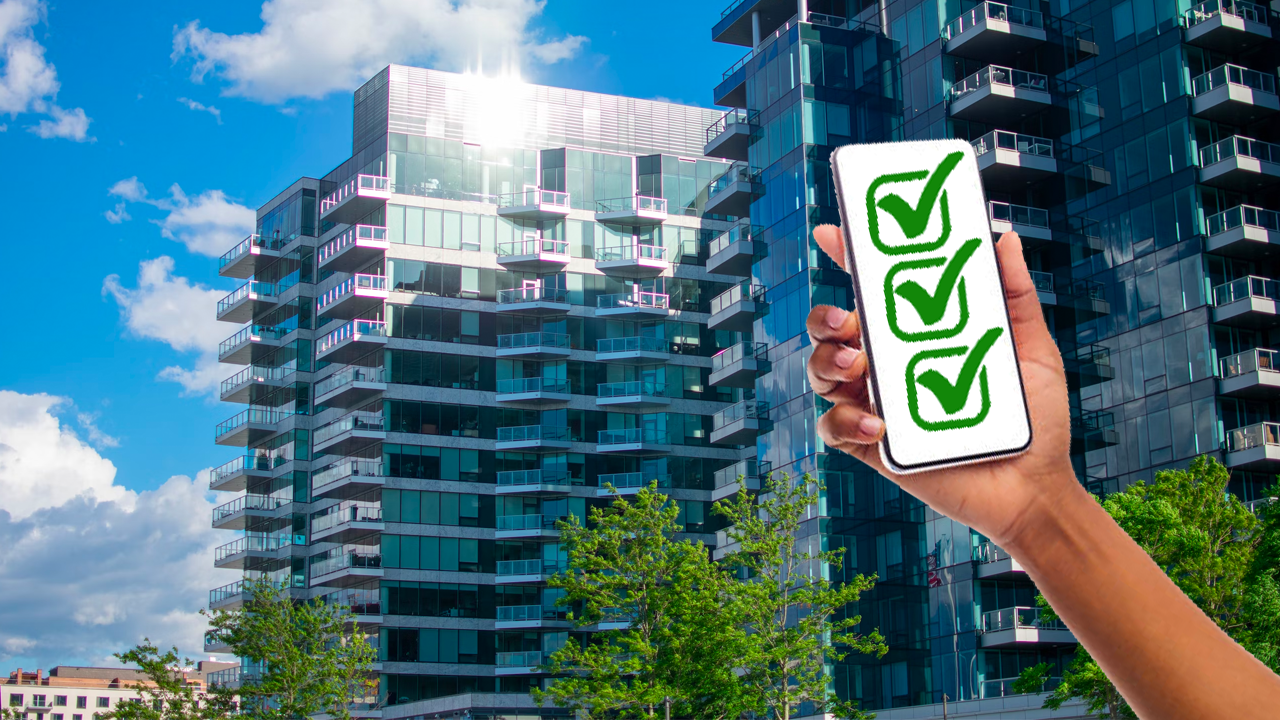 For property managers with assets dotting the map, one of the biggest challenges is staying up-to-date with inspections and keeping an eye on the little details that make the big difference.
According to the Institute of Real Estate Management, conducting mobile property inspections was the #2 issue for property managers in 2020. And, with a quick look at the issue, it's not hard to see why.
Time is Money
Property inspections take time; time in administration before and after a site visit, time in actually conducting the inspection, and, worst of all, time spent sitting in traffic. With fuel prices across Canada and the United States hitting all-time highs, burning gas in traffic isn't a cost that most property managers can or care to bear. Nor does the constant traveling align with their environmental stewardship and waste reduction goals.
And then, of course, there's the added issue of pandemic-related safety. While you've taken all of the necessary precautions against the spread of SARS-CoV-2, all of those safety measures cost money—money that you could be spending improving your service offerings to your clients.
Remote Solutions & Mobile Revolutions
As your portfolio grows, the many challenges associated with conducting property inspections will become more time-consuming and costly. More travel time, more spreadsheets, more paperwork. This is one of the areas where, in recent years, property managers have relied heavily on improvements in property technology. It's little wonder then that, in this increasingly remote-work world, those property managers who like to stay ahead of the pack would be seeking mobile solutions to their many inspection-related woes.
While there's a growing number of remote inspection products and services available to property managers—with some even reaching the consumer market—not all remote solutions are created equal. Audio and video quality are, of course, paramount. Then there are the issues related to image capture, live chat, audit trails, software compatibility, and, last but not least, system integration.
iRestify My Case
Though not a dedicated inspection service, iRestify has adapted to the changing needs of property managers by creating a seamless remote complement to our existing services. Being on the frontier of technology and providing 21st-century solutions to property managers is something we take pride in. With iRestify's cutting-edge remote monitoring features, the headaches typically associated with property inspections won't be a problem for you—our features guarantee stress-free monitoring!
GPS Tracking: It all starts with status updates. Using iRestify's "Live Tracking" GPS feature will help you manage your hectic schedule. Receive notifications from our expert team when they are on their way, when they arrive, and when they've completed the job.
Interactive Checklists: Keeping track of each task has never been easier. iRestify features an interactive checklist that updates in real time. Never miss the details—no matter how small—with this feature, and watch from afar as our cleaning experts work their way down the list.
Live Chat: Have special instructions for the marble floors in the lobby? Did an emergency arise? No problem. iRestify features an instant messaging system that is as appealing as it is useful. Contact an on-site expert, and they'll attend to that spill on the carpet before it even has the chance to stain.
Data Analytics: Much like the property managers we serve, we like to go by the numbers. Provide feedback to our cleaning experts based on rooms or even square footage. This is your bird's eye view of the cleanliness of your properties.
Image Sharing: If you're a hands-on property manager, remote monitoring can be ineffective. Unless, of course, you had our before-and-after image-sharing feature. With access to this live feature, you can monitor the quality of our work as if you were in the room, even when you're miles away.
As the world continues to shift towards remote and mobile work solutions, iRestify is here to help property managers navigate and conquer that change. While most property managers identified remote inspections as an area of weakness in 2020, using iRestify's feature-rich service and advantages can turn the remote-work world into one of your greatest strengths and something you can market to prospective clients.
Reach out to us today to find out how we can help.